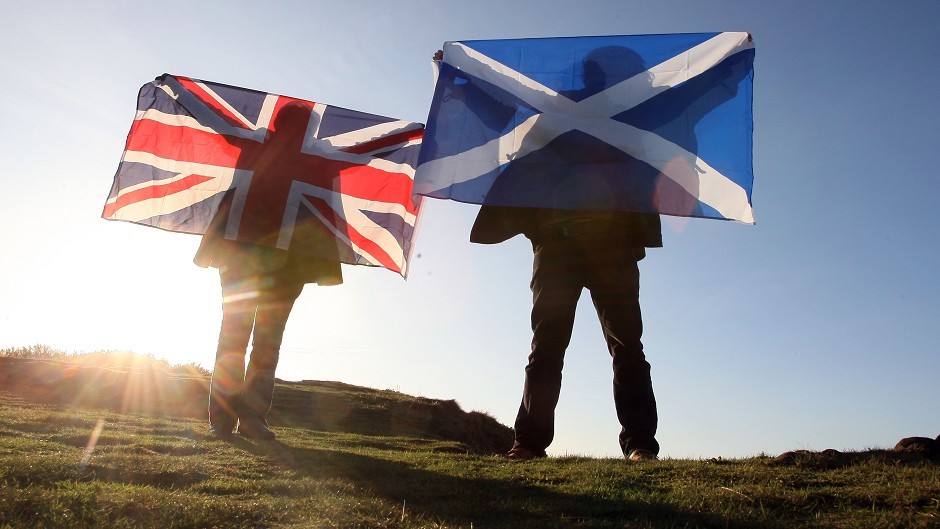 First Minister Alex Salmond has received a boost from a new independence poll as his first televised showdown with Alistair Darling gets under way.
The Ipsos MORI survey showed a rise in support for the Yes campaign, while backing for Scotland remaining in the UK was unchanged.
The SNP leader also enjoyed more favourable personal approval ratings among supporters and undecided voters compared to Mr Darling, the Better Together leader.
A total of 83% of Yes supporters were "satisfied" with Mr Salmond's performance, before the debate, compared with the 54% of No voters who said the same about the former Labour chancellor.
Of crucial undecided voters, 56% were satisfied with Mr Salmond and 24% were with Mr Darling.
Overall, the number of independence supporters increased by four points to 40% since a poll by the same company in June, with the proportion wanting to stay in Britain unchanged on 54%, and just 6% being undecided.
When the undecided voters were excluded, the poll put support for the UK at 58%, a drop of two percentage points from June, while backing for independence was up by two points to 42%.
A total of 1,006 people north of the border were questioned between July 28 and August 3 for the research.
The poll was conducted during the Glasgow 2014 Commonwealth Games, with 96% of people stating that the sporting tournament was either "very successful" or "fairly successful".
But 89% of people questioned said the sporting tournament would have no impact on how they will cast their ballot next month.
Broadcaster STV is staging tonight's TV debate between the rival politicians, with a second due to take place on the BBC on August 25
Mark Diffley, director at Ipsos MORI Scotland, said: "With 45 days to go until the referendum the Yes campaign will be heartened that it continues to narrow the gap in public opinion. It appears that the gains made by Yes are driven by undecided voters deciding to vote in favour of independence in September.
"The No campaign will take some comfort that support for the union remains unchanged and that it retains a significant lead with the referendum fast approaching."
He added: "The Commonwealth Games has proved a complete triumph with the public though it appears to have had little effect on voting intentions in September."
Tonight's high-profile debate takes place after lengthy negotiations, with Mr Salmond initially having refused to go up against the former chancellor as he repeatedly challenged Prime Minister David Cameron to take him on.
The Conservative leader consistently refused to take part.