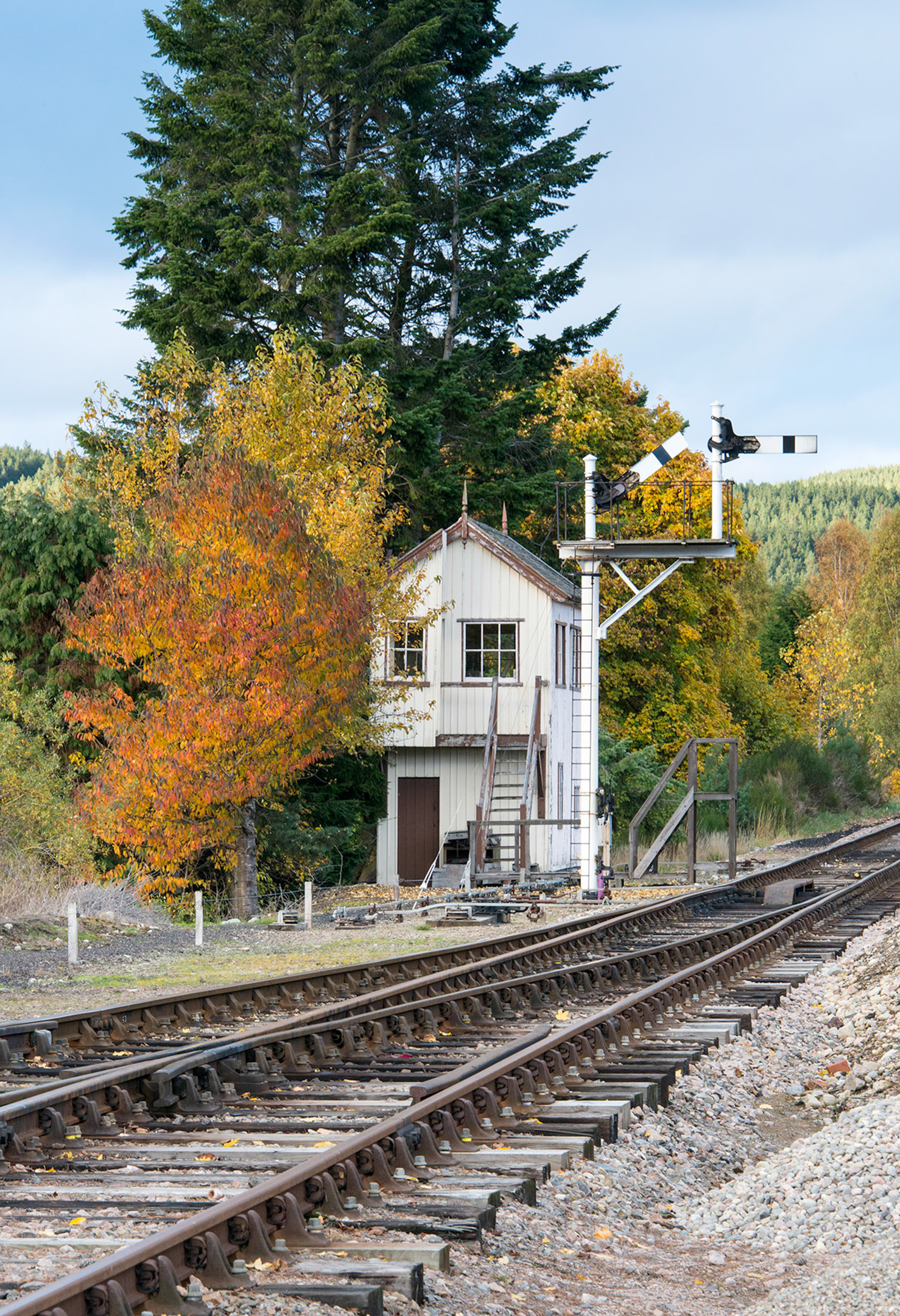 Some of Scotland's most interesting pieces of railway history are being documented in a new free online booklet.
As advances in technology signal the end for the humble signal box, Historic Scotland and Network Rail, undertook a review of the nation's surviving structures.
The results were used to compile the new booklet, featuring images of some of the best surviving and most recognisable signal boxes, as well as an overview of how these buildings have been used over the centuries.
Many of those across the north feature Clachnaharry, Glenfinnan, Nairn, and Boat of Garten, with Aberdour, Arbroath, Biggar, Bridge of Allan, Edinburgh Waverley West, Stirling, and Upper Tyndrum.
Elizabeth McCrone, Historic Scotland's Head of Listing, said: "These purpose-built buildings are found in our towns and cities as well as some of the most picturesque parts of the countryside. To many they are much-loved and instantly recognisable remnants of the bygone era of steam travel, as unmistakable in the landscape as lighthouses.
"Some of these boxes have been in operation since the 1870s but, sadly, many of them will become obsolete in the near future. By reviewing them for listing we hoped we could help them receive some of the recognition they richly deserve. This wonderful little booklet will certainly appeal to railway and history enthusiasts but it's so accessible that it should also be appreciated by a much wider audience."
The review was undertaken as the modernisation of signalling systems means most boxes in Britain will be phased out over the next 15-30 years, with the current 74 Scottish boxes being consolidated into two modern signalling centres.
The booklet is available free online at http://issuu.com/hspubs/docs/signal_boxes (in page turning format).
Or it can be downloaded as a pdf from the Historic Scotland website www.historic-scotland.gov.uk/signal-boxes.pdf .