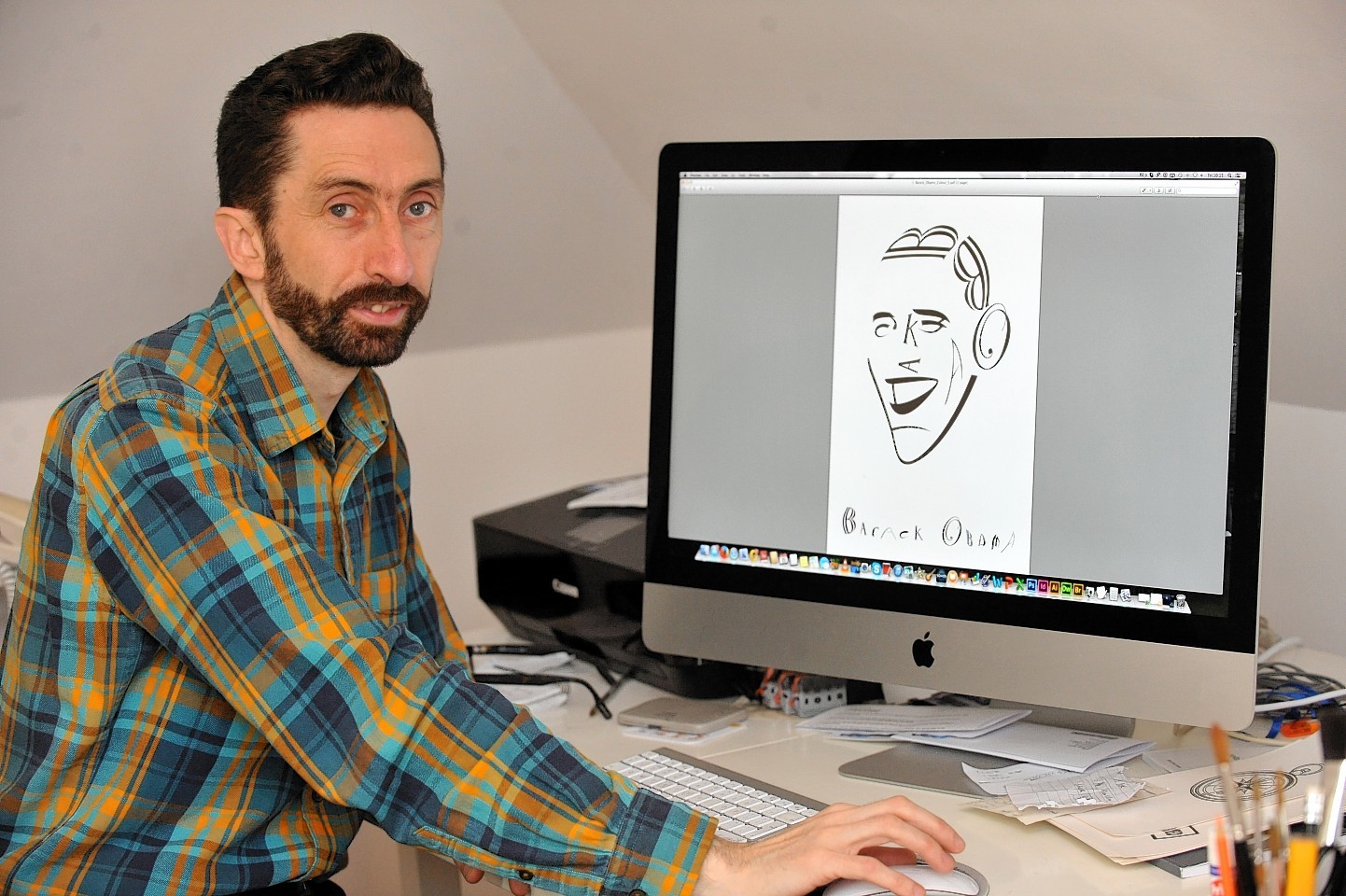 Each week, we ask small businesses some key questions. This time we speak to Steve Carroll, a freelance illustrator based in Dufftown, Moray
How and why did you start in business?
I have always enjoyed drawing pictures – it was my favourite lesson at school. I carried on my art studies at Telford College, Edinburgh, and then graduated at Duncan of Jordanstone College of Art in Dundee, earning a degree in Illustration and print-making.
How and why did you start in business?
After graduating, I returned to Edinburgh and was collecting a fortnightly "wage" from the DHSS (Department of Health and Social Security), when my mum spotted an advert in the press about the Edinburgh Media and Arts Training Trust.
Five places were up for grabs to study journalism in the capital and then gain work experience with a newspaper in Palma, Majorca. Luckily, the paper was looking for an illustrator to draw caricatures of local politicians for an election. I ended up drawing for the profile page six days a week.
Who helped you?
After six months of sunshine and office work, I had built up a substantial collection of artwork and experience.
The course co-ordinator, Norman Roger, put me in touch with Ally Palmer, head of graphics at The Scotsman. He liked my drawings and asked me to draw caricatures for their profile column on a weekly basis. This lasted for the next three years.
Throughout my time as an illustrator, I have used various sources to discover new contacts, and since joining the Federation of Small Businesses (FSB) I have found their print and mailing system to be the best. It feels like the FSB is on your side.
What has been your biggest mistake?
Not buying a computer and scanner sooner. The advantages of sending an email, with attachment, compared to the more traditional postal method is immeasurable.
What is your greatest achievement?
The Scottish National Portrait Gallery commissioned me to draw five pen and ink portraits of Scottish politicians. These are now part of its permanent collection.
If you were in power in government, what would you change?
I would introduce creativity to the school timetable, making for an enjoyable and easier way of learning.
What do you still hope to achieve?
To be commissioned to illustrate an article in Playboy magazine.
What do you do to relax?
I'd like to take up archery again. It's an enjoyable way to focus on something completely different.
What are you currently reading, listening to or glued to on the TV?
I'm halfway through Design as Art by Bruno Munari, an influential designer who insisted that design be beautiful, functional, and accessible. On TV, I like to watch Columbo – he gets them every time.
What do you waste your money on?
I'm too tight to waste money.
How would your friends describe you?
Gullible.
What would your enemies say about you?
That I'm fussy about the coffee I drink.
What do you drive and dream of driving?
I'm happy driving our Honda Jazz.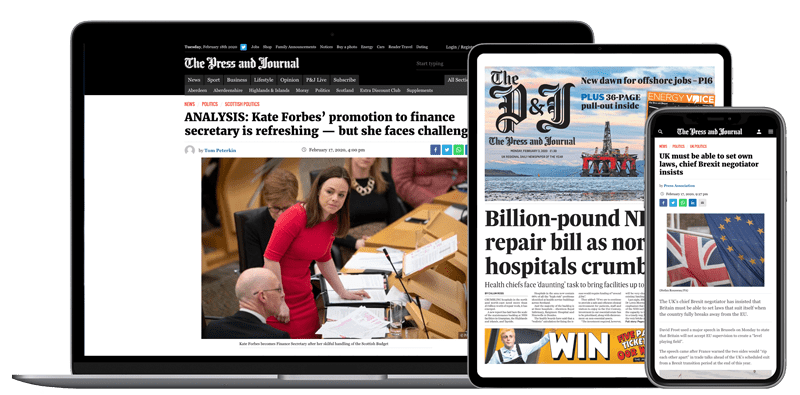 Help support quality local journalism … become a digital subscriber to The Press and Journal
For as little as £5.99 a month you can access all of our content, including Premium articles.
Subscribe