 A Scottish luxury fragrance company is among 11 fast-growing UK firms heading out for a trade mission to the United Arab Emirates (UAE) later this week.
Arran Aromatics and Glasgow-based Tummy with Mummy – a manufacturer and developer of child development products – will be joined by nine English businesses on the Middle East trip.
The visit has been organised by UK Trade & Investment (UKTI) in partnership with Santander UK and Abu Dhabi Commercial Bank.
The UAE is an increasingly attractive market for UK firms.
UKTI figures show it is the largest civil export market in the Middle East and 12th biggest globally.
In 2012, UK exports to the UAE were worth £5.1billion. This increased by 13% in 2013 to in excess of £5.8illion.
More than 5,000 UK companies are currently doing business in the UAE, where the UK export market is mainly driven by demand in Dubai and Abu Dhabi.
Dubai's economy grew nearly 5% last year, while Abu Dhabi saw its economy expand by 5.2%.
John Williams, head of breakthrough at banking group Santander, said: "Abu Dhabi and Dubai have become enticing markets for UK fast growth businesses.
"Like any new international market there are many cultural and business challenges that the new entrants will face, which can be a daunting prospect.
"Delegates on the UK trade mission will benefit greatly from meeting range of businesses and experts to share their experiences and gain valuable guidance on how to access the UAE market.
"This will be good for the delegates, good for business in the UAE and good for the continued growth of the UK economy."
The businesses will spend six days networking with and learning from, a selection of experienced global business leaders and exporters.
Participants will also receive assistance through the Overseas Market Information Service in Abu Dhabi.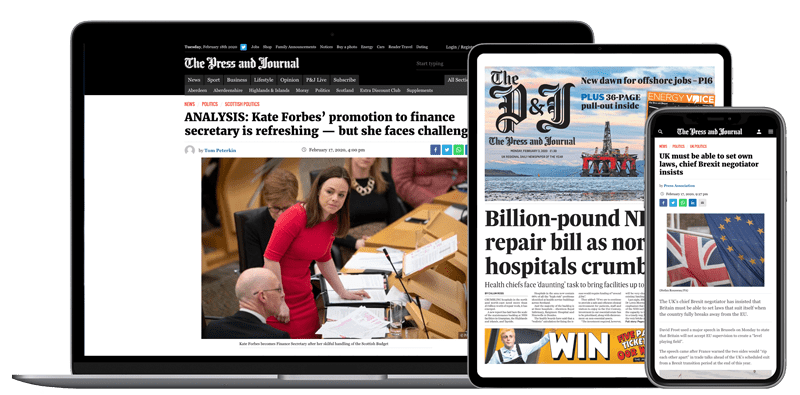 Help support quality local journalism … become a digital subscriber to The Press and Journal
For as little as £5.99 a month you can access all of our content, including Premium articles.
Subscribe