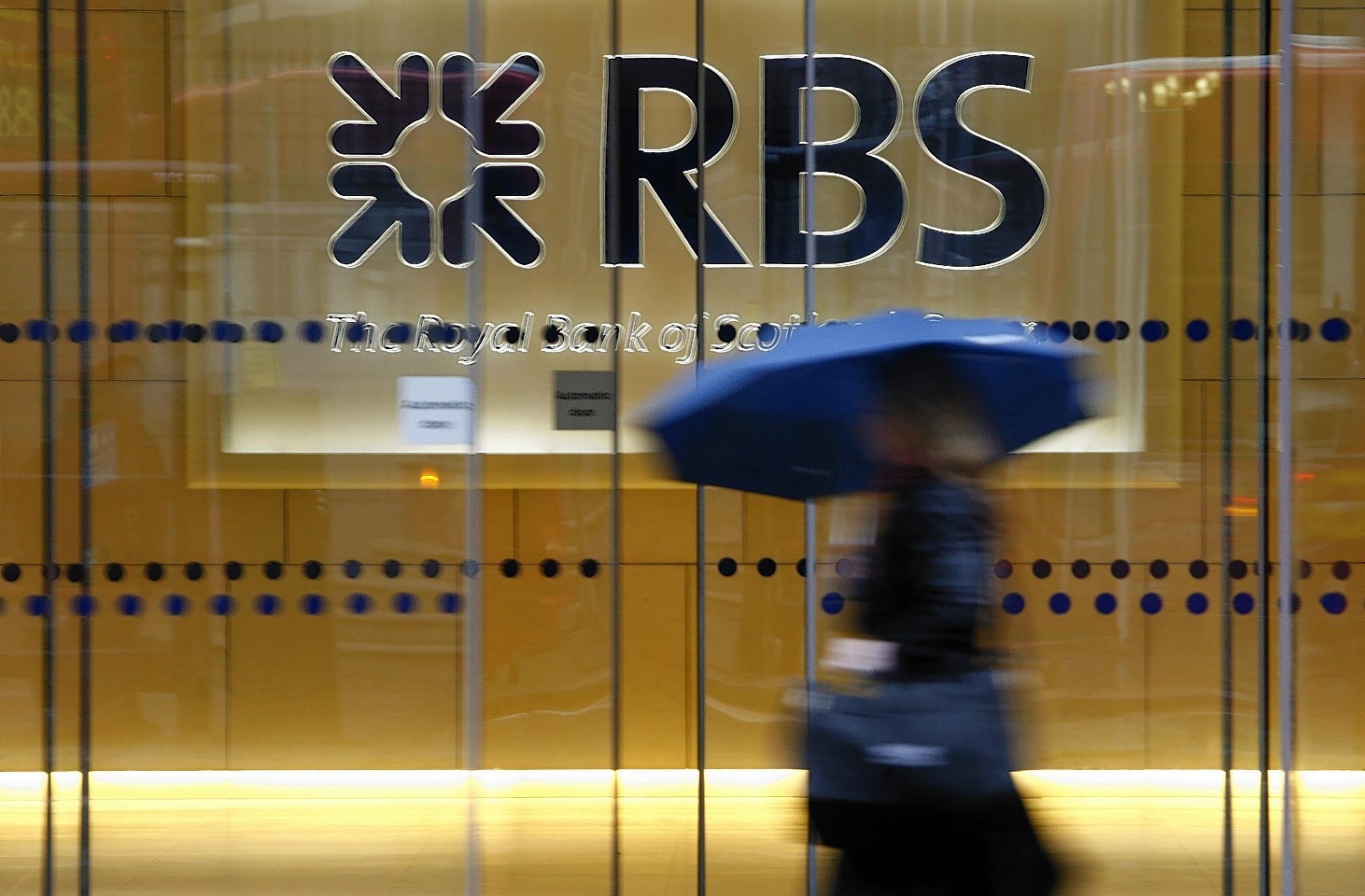 Royal Bank of Scotland is setting aside £400 million to settle foreign exchange rate rigging allegations, the state-backed lender announced today.
The announcement comes a day after rival Barclays said it was making a £500 million provision as it finalises talks with global regulators over the scandal.
RBS, which is 80% owned by the taxpayer after being rescued during the financial crisis, said it was putting aside a further £100 million to cover compensation payouts for customers mis-sold payment protection insurance (PPI).
It takes the lender's total bill for PPI to £3.3 billion.
RBS said profits for the third quarter were up to £1.27 billion, compared with a loss of £634 million in the same period last year.
It is the first time the bank has reported a profit for three quarters in a row since the financial crisis in which the bank nearly collapsed.
RBS also confirmed that following a strategic review it would retain Ulster Bank, which it said remained a core part of the group.
Litigation and conduct costs for the third quarter "included £400 million of potential conduct costs following investigations into the foreign exchange market".
The additional £100 million set aside for PPI reflected "higher than expected reactive complaint volumes".
RBS added: "Ongoing conduct and regulatory investigations and litigation continue to present challenges and are expected to be a material drag on both earnings and capital generation over the coming quarters."
HSBC, Citigroup, JP Morgan Chase and UBS are also reportedly in discussions to reach a settlement on the foreign exchance (forex).
Switzerland's UBS earlier this week said it had set aside a provision of 1.8 billion Swiss francs (£1.2 billion) which would include litigation an regulatory issues.
America's Citigroup last night said it was taking a 600 million US dollar (£375 million) hit due to "rapidly evolving regulatory inquiries and investigations, including very recent communications with certain regulatory agencies".
Britain's Financial Conduct Authority (FCA) and Serious Fraud Office (SFO) are among the bodies around the world investigating the alleged manipulation of the £3 trillion-a-day forex market.
A fine for RBS for forex rigging would come after it last year paid £391 million to US and UK regulators for rigging the benchmark interbank lending rate, Libor. It also had to pay £325 million to European regulators for similar allegations.
The Libor affair has resulted in billions of pounds in fines for banks around the world but FCA chief executive Martin Wheatley has said the forex allegations are "every bit as bad".
Meanwhile RBS chief executive Ross McEwan said performance in the UK and Ireland was "showing signs of growth".
But he added: "We know we still have a long list of conduct and litigation issues to deal with and much, much more to do to restore our customers' trust in us."