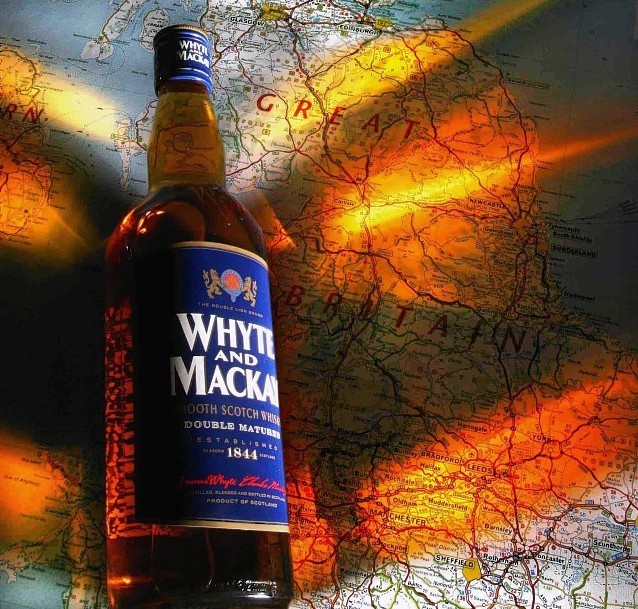 Scotch whisky firm Whyte and Mackay (W&M) is to  come under Filipino ownership in a £430million takeover announced today.
Current owner United Spirits said its board had agreed to the sale to Emperador, the distillery arm of conglomerate Alliance Global.
India-based United is being forced to sell W&M to appease UK competition concerns which arose after Diageo acquired a controlling stake in the parent.
US drink company Brown-Forman was one of a number of firms thought to be interested in buying the business.
Other suitors were believed to include private equity firms Lion Capital and TPG Capital Management, Stolichnaya vodka owner SPI Group and Italy's Campari.
Today's announcement comes after the UK's Office of Fair Trading (OFT) said retailers feared price rises for blended whisky in Britain as a result of Diageo taking a controlling stake in United in a £1.3billion deal last year.
The OFT said Diageo's Bell's brand was a market rival for W&M's own-label and branded whisky, and there could be "a substantial lessening" in competition.
In April, Diageo launched a £1.2billion bid to nearly double its stake in United to 54.8%.
United acquired Glasgow-based W&M seven years ago from its former chief executive, Vivian Imerman, for £595million.
Earlier this year, Mr Imerman said he was interested in buying back the business.
W&M owns malt whisky distilleries at Dalmore, near Inverness, at Fettercairn in Aberdeenshire, on Jura, at Tamnavulin on Speyside and a bottling plant at Grangemouth as well as a grain operation at Invergordon.
United cautioned the sale was subject to regulatory approvals in India and the UK as well as the Reserve Bank of India.
Last year, United mandated Rothschild, Rabo Bank and Standard Chartered to manage the sale process.
Alliance Global is one of the Philippines' largest conglomerates, with interests in the food and beverage industry, commercial property and fast-food restaurants.
W&M will help brandy firm Emperador to expand beyond its home market.
Meanwhile, Diageo has said Marks and Spencer chief financial officer Alan Stewart will become a non-executive director on September 1.