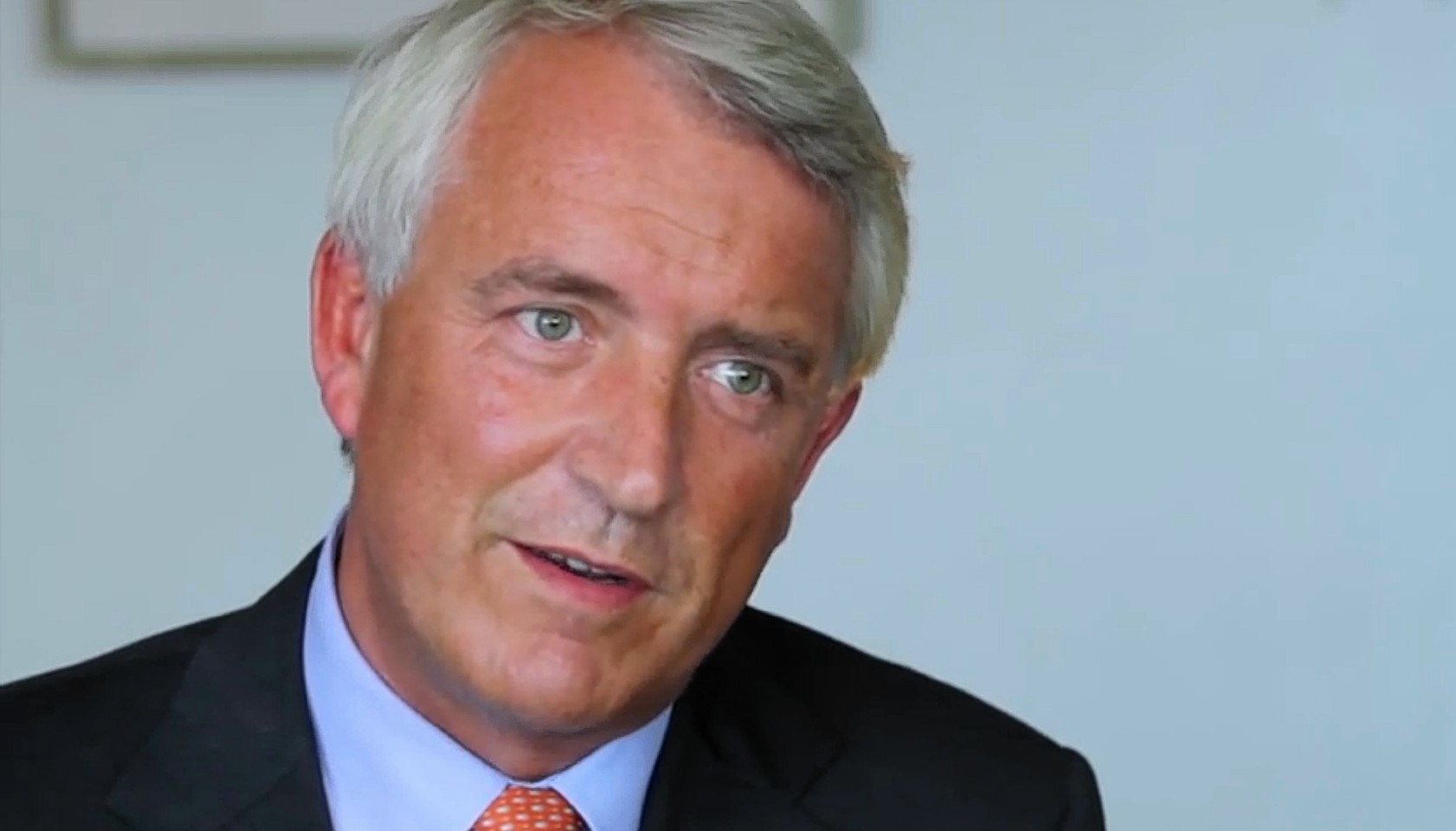 The boss of Allied Irish Banks (AIB), David Duffy, will take on the top job at Clydesdale Bank within months, it was announced yesterday.
Clydesdale parent, National Australia Bank (NAB) said Mr Duffy, 53, was to replace David Thorburn as chief executive.
The new CEO will have to quickly get to work making sure Clydesdale and sister business Yorkshire Bank, which he will also head up, are in shape for a stock market listing or sale.
NAB, Australia's fourth-biggest lender by market value, said in October it had made an exit from Britain an "absolute priority" and was looking at options including a sale or initial public offering.
News of Mr Duffy's departure from AIB comes just a week after the Irish government appointed advisers to kick off the sale of its shares.
Mr Duffy joined AIB at the end of 2011 and has guided the 99% state-owned bank back to profit.
His task on this side of the Irish Sea is to raise the appeal of Glasgow-based Clydesdale to investors who were hit by the cost of writing off property loans which turned sour as well as charges for mis-selling loan insurance and hedging products.
A crowded market for bank listings on the London Stock Exchange will also create a challenge.
Virgin Money, TSB and OneSavings Bank were all floated last year, while the UK Government is selling its shares in Lloyds Banking Group and new bank Aldermore is expected to revive plans for a listing sometime this year.
Analyst Gary Greenwood at investment group Shore Capital said Clydesdale needed "tidying up and presenting in a better form".
He added: "It's not as though investors don't have choice in terms of picking up challenger banks."
NAB paid £420million for Clydesdale Bank in 1987 and £900million for Yorkshire Bank three years later.
Together, the two businesses have around 300 branches and account for an estimated 2-3% of small business lending and about 3% of personal current accounts in the UK.
Mr Duffy's start date has yet to be finalised, but it is anticipated that he will be in post within the
next few months. His appointment is also subject to regulatory approval.
He will remain in position at AIB for a spell to support the board in identifying his successor.
The appointment follows Mr Thorburn's recent decision to stand down after almost four years as chief executive.
Clydesdale chairman Jim Pettigrew described the bank's next boss as "a highly effective and motivational leader, with a wealth of international banking experience and a strong track record in retail banking".
Mr Pettigrew added: "In the past three years with AIB, he has delivered an impressive programme of positive change which has been built around the needs of customers.
"A passionate and genuine customer champion, David's broad-based skills, leadership, energy and strategic vision will be invaluable as we move into the nextphase of our development.
"David's decision to join us is also a real vote of confidence in Clydesdale and Yorkshire Banks, our people and our future prospects in the UK market."
NAB chief executive Andrew Thorburn said Mr Duffy's leadership in the turnaround of AIB during a challenging" period for Irish banks was an impressive track record to bring to his new job at the Clydesdale and Yorkshire banks.
Mr Thorburn added: "David is uniquely qualified to meet the challenges and opportunities of this important role, particularly as we are examining the broader range ofoptions we announced in October 2014 to accelerate NAB's exit from the UK banking business."