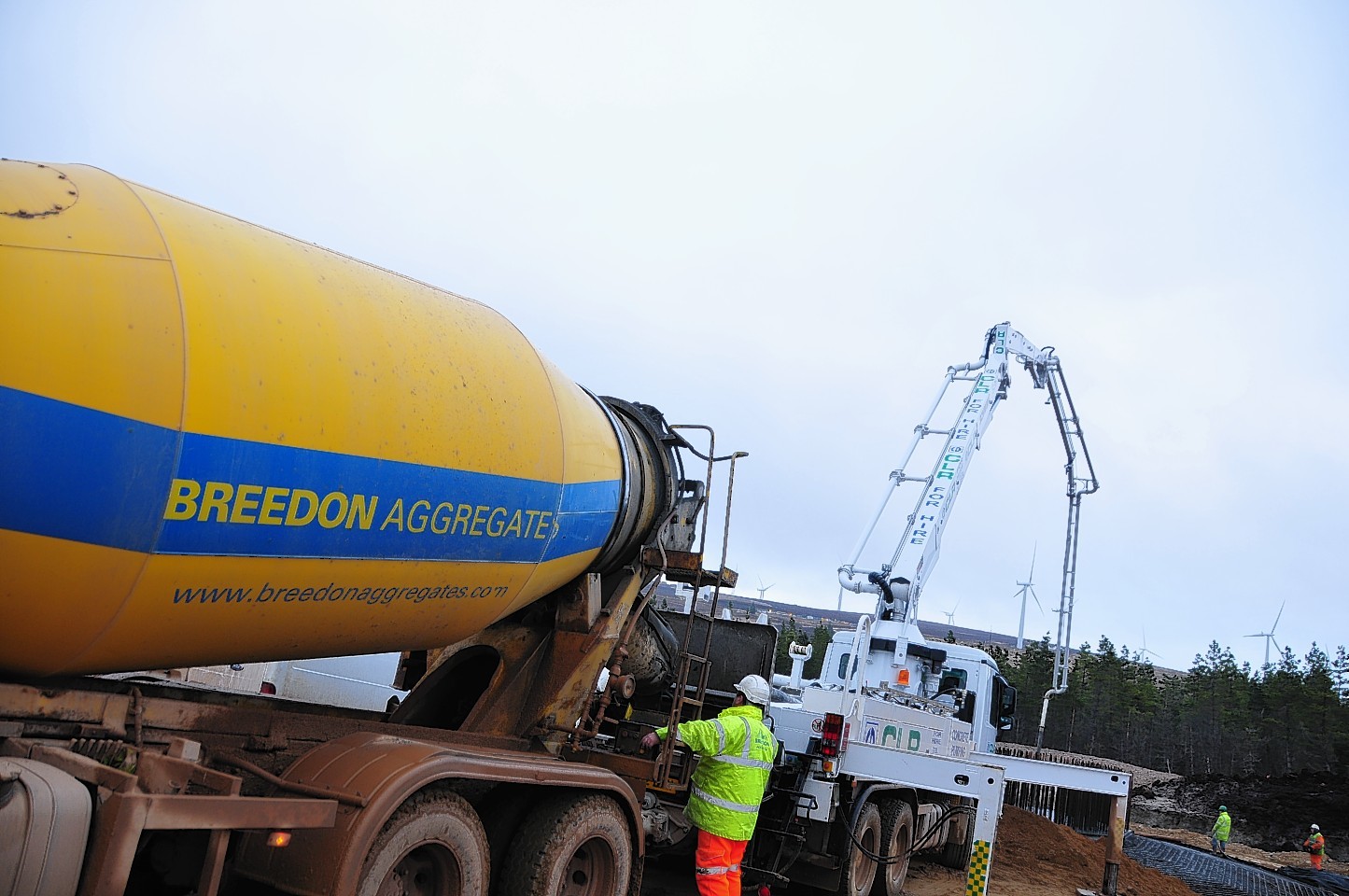 The UK's largest independent aggregates firm said yesterday it expected lower oil prices to help drive down costs and grow profit margins.
But Breedon Aggregates, which employs about 760 people throughout Scotland and more than 1,250 across the UK, also highlighted concerns about the size of Britain's trade deficit and the future of the eurozone.
Announcing a near doubling of profits for 2014, the company said the economic outlook was the most favourable for construction industry since the end of the recession.
It added: "Construction output and demand for our products are expected to increase over the next three years and infrastructure in particular is expected to grow strongly in 2015-18 on the back of recently-announced public spending plans.
"The MPA (Mineral Products Association) is forecasting further increases in product volumes in 2015."
Breedon said any uncertainties caused by the looming general-election were likely to be temporary, adding: "All major political parties seem to recognise that infrastructure investment and capital spending have an important part to play in delivering continued economic recovery in the UK."
The Derby-based firm said market conditions in England were strong last year, with good demand from housing, commercial, industrial and agricultural customers.
But Scotland was more subdued, "undoubtedly affected by the independence vote in September", Breedon said, adding there also seemed to be "less visibility" on public spending plans north of the border
The group's Dundee-based Scottish operations include 38 quarries, 18 asphalt plants, 37 ready-mixed concrete sites and two concrete block plants.
Pre-tax profits soared to £21.4million, from £11million previously, on revenue up by more than 20% to £269.7million.
Executive chairman Peter Tom said: "We are pleased to report another year of significant progress, with results strongly ahead of 2013."
On prospects for 2015, Mr Tom and chef executive Simon Vivian added: "We continue to see many opportunities to grow and improve our business and we are confident that we will make further progress."
"Of course, there remain concerns about the size of the deficit and the future direction of the eurozone.
"However, the lower oil price will continue to have a positive effect on costs and should help to accelerate the recovery of margins in our industry, which still remain below pre-recession levels and in some cases below the cost of capital."
Breedon also owns a 37.5% stake in Bear Scotland, which manages the north-east and north-west trunk road networks on behalf of Transport Scotland.