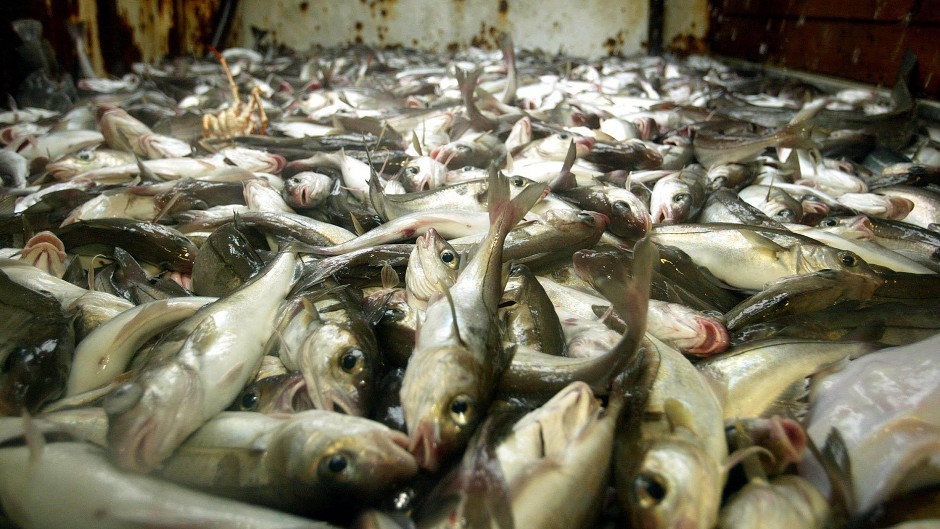 Time is fast running out for policymakers to produce a workable plan for introducing a discard ban to Europe's white-fish sector, a Scottish fishing chief has warned.
Scottish Fishermen's Federation (SFF) chief executive Bertie Armstrong said various procedural steps needed to be gone through before the ban's implementation from the start of next year and plans should be on the table by the end of May at the latest to allow time for "final changes and consideration."
A cornerstone of the newly reformed Common Fisheries Policy, the so-called "landing obligation" requires fishers to land at least 95% of their catch.
A ban on discards – the dumping of fish overboard, often dead – has been in place for the pelagic sector since the start of 2015 as part of a phased introduction across the whole industry.
But there is confusion about how it will work for complex white-fish operations, where large catches of unwanted fish could quickly "choke" quota limits and potentially cause the premature closure of fisheries. after allocations run out.
Spelling out his fears in the SFF's latest newsletter, Mr Armstrong said: "There can be few issues that have dominated fishing for so long as the landing obligation, or discard ban.
"It has already come into operation for our pelagic fishermen and now the turn of the demersal (white-fish) fleet looms – and the challenges and timescales involved are daunting.
"The whole process for setting out the detail and legislation for the demersal sector is being laid out by various regional groupings of (EU) member states.
"For north-western waters, this involves the participation of the UK, Ireland, Holland, Spain, France and Belgium. The North Sea group involves all these countries too, as well as Denmark and Germany.
"These regional groups, which are comprised of government officials, are in turn fed technical and other advice from the advisory councils comprising industry stakeholders, including the SFF."
He added: "So far, so good, but here comes the rub. For the discard ban to have any chance of working (from January 1, 2016), there needs to be a quota uplift agreed at the December Fish Council.
"This means a discard plan has to be available by the start of December 2015, however, the statutory two-month period of veto required by the European Parliament and the Council of Ministers moves this deadline forward to the end of September.
"But for this to happen, the plan has in reality to be agreed with the European Commission (EC) by the end of June, especially since the EC effectively closes down for holidays throughout August.
"For it to be with the commission by the end of June, for all practical intents and purposes it really needs to be completed by the end of May to enable time for final changes and consideration."