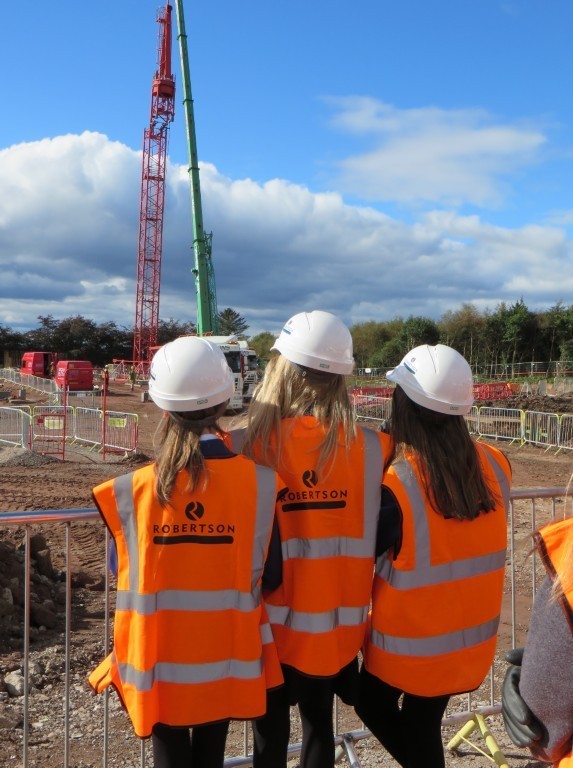 A Moray-based construction group has involved thousands of Scottish youngsters in a programme aimed at tackling the skills shortage in the industry.
The lack of affordable housing in the UK has been one of the main talking points in the run-up to next week's general-election.
Earlier this week, one of Britain's largest trade associations warned that a dearth of builders could jeopardise future construction plans in Scotland.
To combat future staff shortages, Elgin-based Robertson Group has laid on a mixture of site visits, work placements, graduate "opportunities" and training programmes for more than 3,000 schoolchildren and students this year.
The firm's community development manager, Gemma Nicoll, said the skills gap in the sector highlighted the importance of showing young people the wide range of career opportunities available to them in construction.
She added: "Our young people strategy has got off to a fantastic start in 2015, with lots of schools, colleges and universities taking part in the training available and we have plenty more planned across Scotland for the next nine months."
But proactive approaches to finding staff will need to catch on throughout the Scottish construction sector, and fast, the Federation of Master Builders (FMB) trade association said.
In the FMB's latest state of trade survey, 50% of respondents said they had experienced difficulty recruiting bricklayers in the first quarter of 2015, while more than 40% said carpenters and joiners had been hard to find.
Hiring plumbers and site managers also proved troublesome, according to the survey, which is sent out to about 2,000 of its members each quarter, with more than 400 responses.
FMB Scotland director Gordon Nelson said attracting skilled workers had become a "chronic problem" for small- to medium-sized building firms and the wider construction industry.
Migrant labour can only prop up the industry for so long, Mr Nelson said, adding that more must be done to bring experienced workers such as former servicemen into the fold.
However, he also said workloads reported by FMB members in the first three months of the year gave grounds for optimism and there was evidence of consolidation across the industry in Scotland.
Those reflections appear to have been borne out by the latest figures from the UK Insolvency Centre, which show that 578 Scottish construction companies were forced into liquidation in 2014, a 20% decline year-on-year.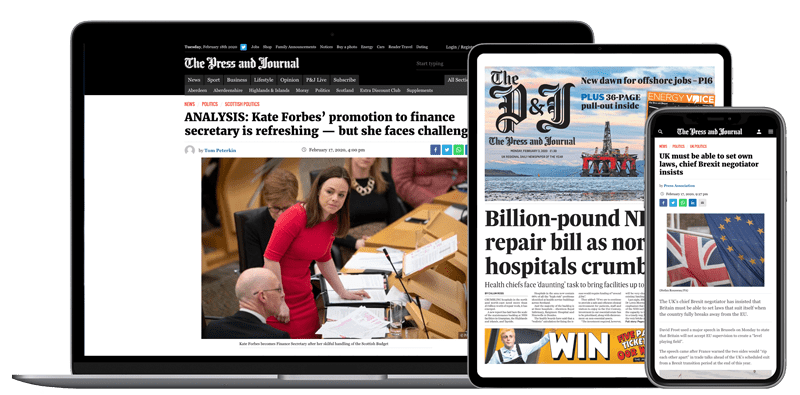 Help support quality local journalism … become a digital subscriber to The Press and Journal
For as little as £5.99 a month you can access all of our content, including Premium articles.
Subscribe