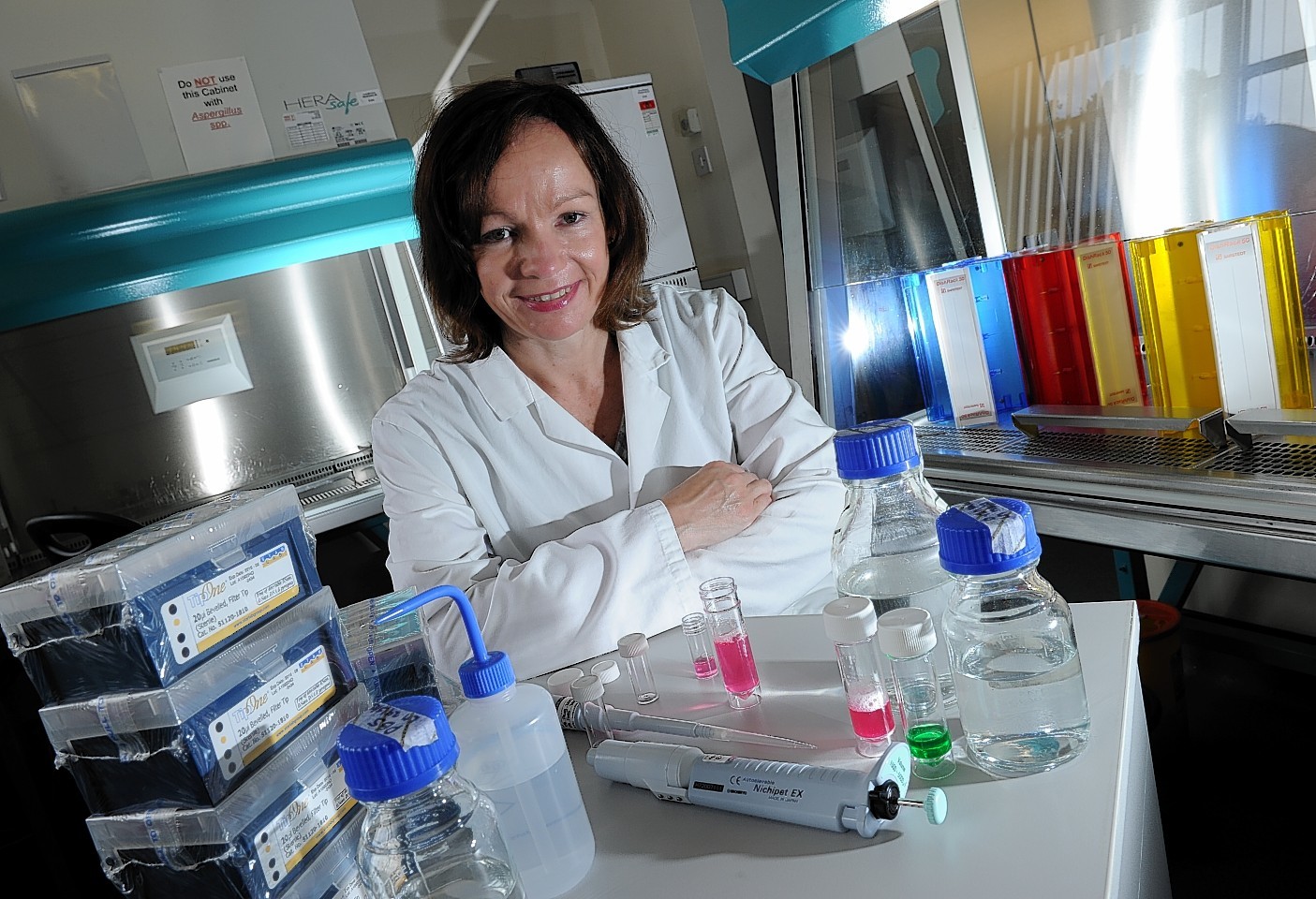 Aberdeen biotech firm NovaBiotics yesterday reported promising results from a test of its potentially groundbreaking cystic fibrosis (CF) drug.
Chief executive Deborah O'Neil said the global market for the "Aberdeen born and bred" drug, Lynovex, was worth more than £3.2billion.
Aberdeen University's Professor Graham Devereux and his team at the city's royal infirmary tested Lynovex on 10 patients and Ms O'Neil said the results represented a key step in its development.
"At the optimal dose, the drug was well tolerated and absorbed by the patients," she said at the 38th Annual European Cystic Fibrosis Symposium in Brussels.
She added: "This trial was only the first study of Lynovex in adult cystic fibrosis patients, but a very carefully designed one by Prof Devereux that generated meaningful and in some cases striking findings on which we are already building the final clinical trials required for Lynovex to be marketed for CF in Europe, the US and elsewhere.
"From my perspective, the data goes further to support the potential breakthrough that Lynovex may offer in cystic fibrosis."
Prof Devereux said: "We were pleasantly surprised because some of the patients improved considerably. The cystic fibrosis team and the patients in Aberdeen are very keen to contribute to the development of Lynovex.
Another of NovaBiotics' potential breakthroughs, a brush-on treatment for nail fungus, is on track to go to the next stage of clinical tests this year, Ms O'Neil said.
The product has been in development for a decade and been billed as a potential money spinner if and when it makes its bow in the US market, which is expected to be worth about £2billion a year by 2020.
Israeli-American skin specialist company Taro Pharmaceuticals confirmed Novexatin's potential in 2013, signing a licence agreement with NovaBiotics to co-develop and commercialise it globally.
NovaBiotics reached a number of milestones in its development of Novexatin during the year to August 31, 2014, triggering payments totalling £425,000, the firm said in accounts lodged at Companies House.
Craibstone-based NovaBiotics is a spin-out from research at Aberdeen's Rowett Institute and was established in 2004.
Ms O'Neil has transformed it into a leading biotechnology business which in January received a £5million cash injection from Oxford-based investment company Woodford IM.
Novabiotics was earlier backed by more than £12million in private-equity finance.
For the accounting period under review, the company posted pre-tax losses of £305,000, an improvement on a deficit of £655,000 recorded a year earlier. Revenue increased to £305,000, from £32,500, with all proceeds coming from the US.
More than £900,000 was spent on research and development, up from £564,000 in 2013, while the company's headcount went up to 12 from 10 during the year.