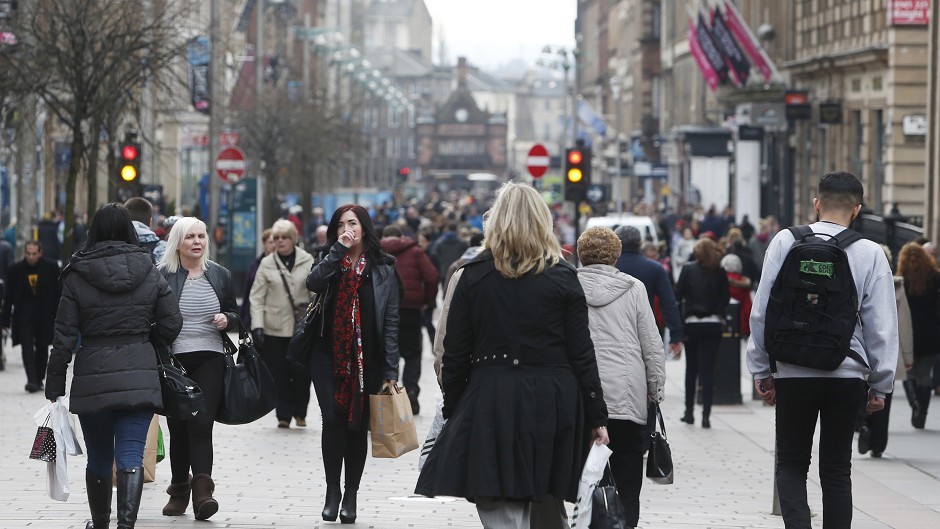 Shoppers buying their summer outfits gave Scottish retail sales a boost during the second quarter, according to figures published yesterday.
But analysts warned the recovery was still "fragile" as consumers continue to watch their spending.
The volume of retails sales north of the border grew by 0.8% between April and June, edging ahead of the 0.7% rise for the UK as a whole.
Scotland's retail sales volumes grew by 2.4% year-on-year, but failed to match the 4.4% rise for the UK.
Euan Murray, relationship director at Barclays corporate banking in Scotland, said: "Building on the momentum of the previous quarter, Scotland's retail sector has enjoyed a further increase in sales for Q2 as holiday shoppers hit the high street to buy summer clothes.
"We have also seen a continuing increase in the number of consumers using multi-channel shopping – for example online and 'click & collect' – helping drive sales during this period."
While volumes increased, the value of Scottish retail sales only edged ahead by 0.6% quarter-on-quarter and remained flat year-on-year, trailing behind the 0.7% and 1.3% increases for the UK.
David Lonsdale, director of the Scottish Retail Consortium, said: "The resumption of growth in retail sales in the second quarter of this year is heartening.
"However, with the value of retail sales over the past year as a whole decidedly flat, this suggests a continuing fragility to consumer confidence in Scotland, despite lower prices in shops and average pay rises outstripping inflation."
Lonsdale also highlighted potential economic challenges looming on the horizon for shops.
"The prospects for retailers are ultimately determined by the state of the economy and their own ability to adapt and seize on the opportunities that arise," he said.
"However, these figures do bring into sharp focus big upcoming decisions that could affect disposable incomes and take home pay, notably the setting of the new Scottish rate of income tax in next month's Scottish Budget and the unveiling this autumn of the promised replacement of council tax.
"These decisions must support consumer spending and economic growth with greater certainty over how the amount of money in people's pockets and indeed consumer spending more widely will be affected by these changes."
Deputy First Minister John Swinney said: "These figures highlight a positive picture for retail sales and the on-going recovery of the Scottish economy.
"2014 saw the fastest level of economic growth since 2006, unemployment is falling and real wages are up, all of which should feed through to household incomes.
"We are working hard to support Scotland's retailers, with the most competitive business tax environment anywhere in the UK, with 96,000 properties across all sectors of the Scottish economy paying zero or reduced business rates."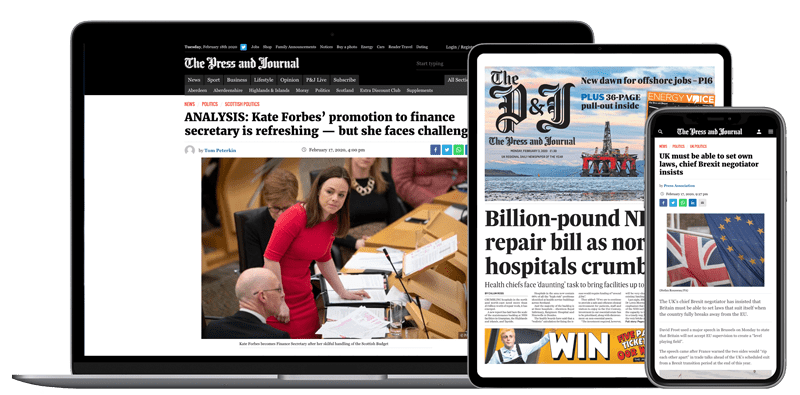 Help support quality local journalism … become a digital subscriber to The Press and Journal
For as little as £5.99 a month you can access all of our content, including Premium articles.
Subscribe