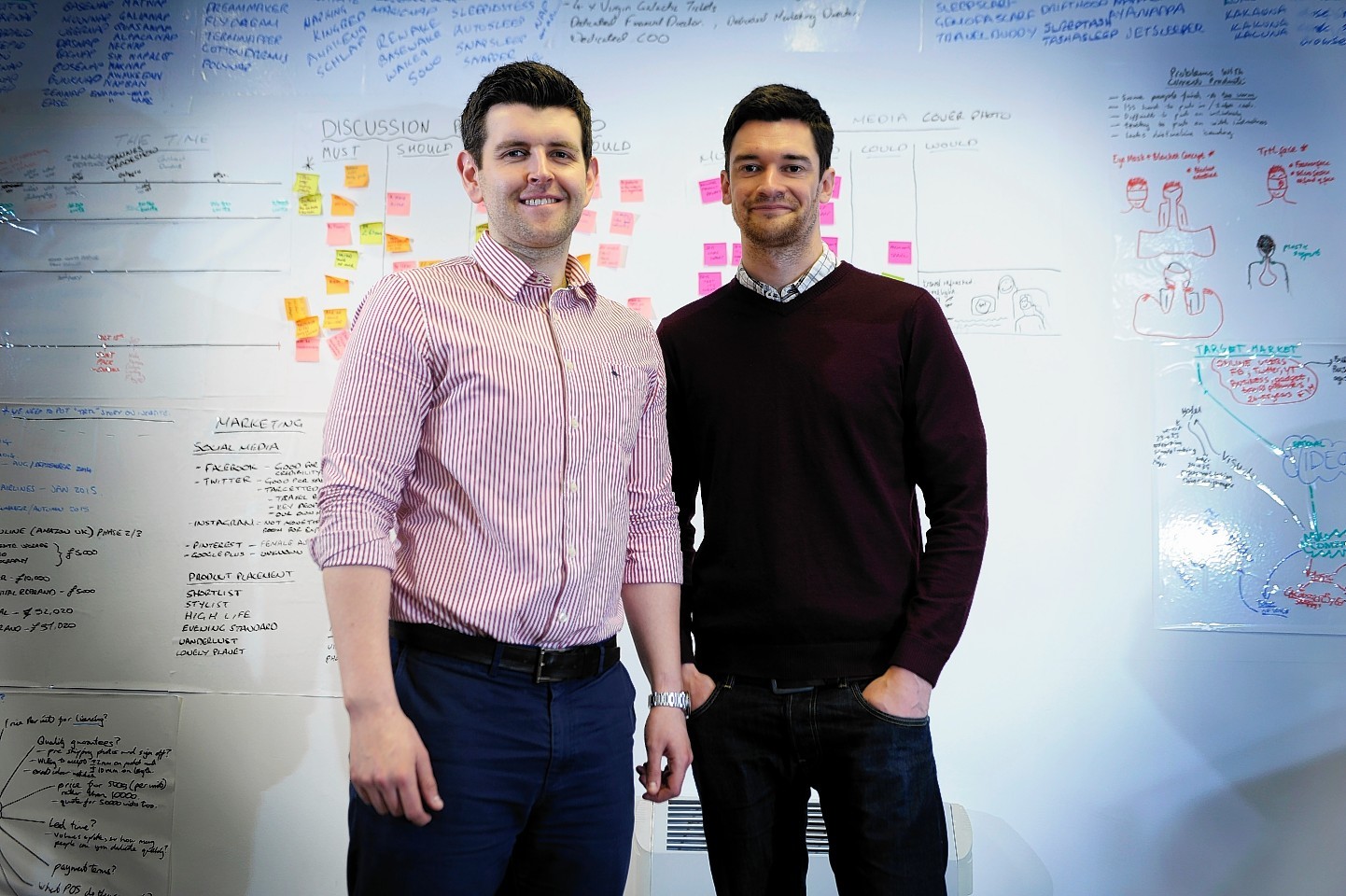 Two young Scots entrepreneurs who were offered £65,000 funding on TV's Dragons' Den only to see it withdrawn on a technicality say they have no regrets.
Touker Suleyman's offer had to be withdrawn as it inadvertently contravened the rules of the programme.
Michael Corrigan and David Kellock, both 28, invented their Trtl travel pillow in October 2013, while they were studying engineering at Strathclyde University.
The pair were seeking a £65,000 investment from the "dragons" in return for a 10% stake.
Suleyman offered a £65,000 convertible loan in exchange for 30% equity. Once the duo had paid off the loan, the clothing entrepreneur would have dropped his share to 10%.
The rules of the "den" are that any offers must be straight cash for equity, so Mr Corrigan and Mr Kellock came away empty-handed.
Mr Corrigan said: "I'd always dreamed about pitting my wits against the dragons. Standing in front of the five of them was one of the most incredible experiences of my life.
"We were absolutely fanatical about getting our numbers right – this was an area we wanted to get absolutely right. We'd watched the horror stories.
"I felt like we pitched very well and then it was into the infamous Q&A.
"Peter Jones opted out quite quickly, which was disappointing, but the rest were very interested.
"Deborah Meaden was really impressed with our patent after we explained it to her and we even received an offer from new dragon and clothing magnate Touker Suleyman.
"He offered what we were asking for, £65,000, as a convertible loan for a 30% stake. Once we'd paid him back, his equity stake in our business would have reduced to 10%.
"Unfortunately the offer was ruled out as it contravened the rules – any offers from dragons must be straight cash for equity – so we weren't able to deliberate or accept it.
"We would have benefited from the sales doors Touker would have opened…but we don't regret it (not landing a deal) for a minute.
"The interest since the show aired has been phenomenal. The phone's been going off the hook and our website's lit up like a Christmas tree."
Mr Corrigan and Mr Kellock – both frequent travellers – dreamed up their product idea after returning from a holiday. Their business, Glasgow-based, Trtl, is a two-time Scottish EDGE winner and received start-up funding from the Prince's Trust.