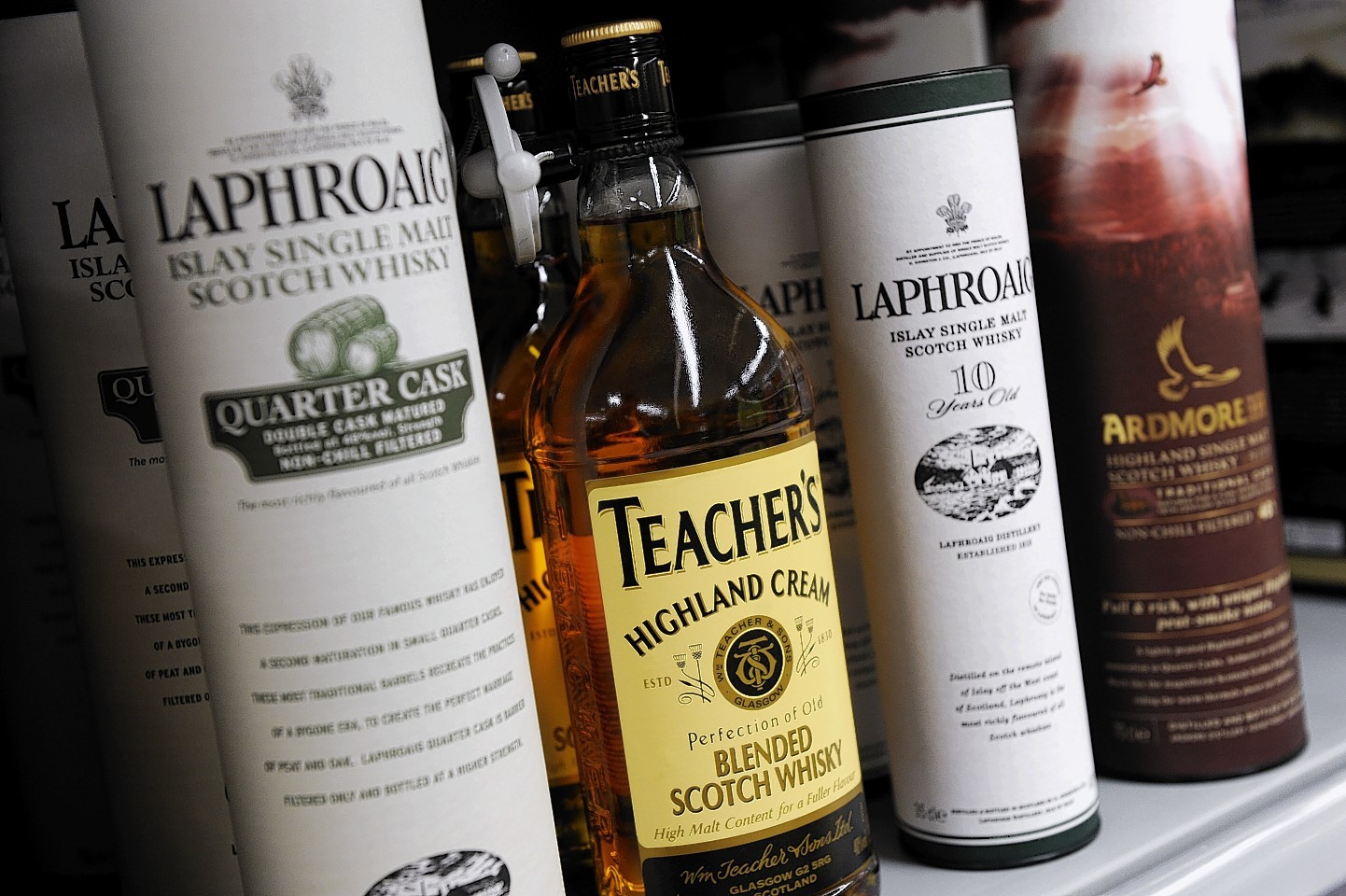 A jump in demand for Scotland's national drink is expected to help global spirits consumption reach 3.2billion cases a year by 2020.
According to the latest forecast from market experts at IWSR, a London-based supplier of volume and value data on the global consumption of wines, spirits and ready-to-drink packaged beverages, worldwide spirits consumption will grow by nearly 122million nine-litre cases – each of 12 standard 70cl bottles – over the period 2014-2020.
IWSR said the total annual consumption of Scotch whisky and foreign whiskeys would rise to 467.4million cases, overtaking vodka to become the world's second-largest spirits category after countries' own produce.
Whisky/whiskey and tequila are forecast to be the fastest-growing spirits categories, with annual growth rates of 3.8% and 2.9% respectively.
The expected growth in consumption for all kinds of spirits equates to a rise of 0.6% a year, which IWSR said was "noticeably slower" than the 3.6% annual increase seen in the previous five years.
Future growth is likely to be more conservative as many markets experienced strong recovery of volumes in the immediate aftermath of the global recession, the group added.
The lion's share of future growth is expected to stem from Asia, with China and India outperforming all other regions, but traditionally good markets for Scotch are also expected to do well.
IWSR global trends and innovation consultant Sophia Holliday said: "Growth in North America, Africa, the Middle East, and duty-free markets will all contribute to … overall expansion."
Population growth and rising disposable income levels in many emerging markets are expected to aid growth in spirits consumption.
But "mature" markets such as the UK and US are likely to draw back some of the attention from less-developed regions, thanks to attractive opportunities for volume and value development," IWSR said.
Global consumption of imported spirits is forecast to rise by 1.6% between 2014 and 2020, adding 37.5million cases, with gin and tequila showing the fastest growth.
Earlier this month, trade body the Scotch Whisky Association said a recent decline in whisky sales around the world had slowed as markets sought out higher value.
A 3% dip in the value of exports in the first six months of 2015 was smaller than the 11% drop recorded between the first half of 2013 and 2014.
Whisky exports totalled £1.7billion in the first half of the year as the volume of exports fell by just under 3% to the equivalent of 517million bottles, SWA's figures showed.
SWA said "encouraging" trends were starting to develop in several key markets despite continuing economic headwinds, political uncertainty in some parts of the world and the impact of a stronger pound.