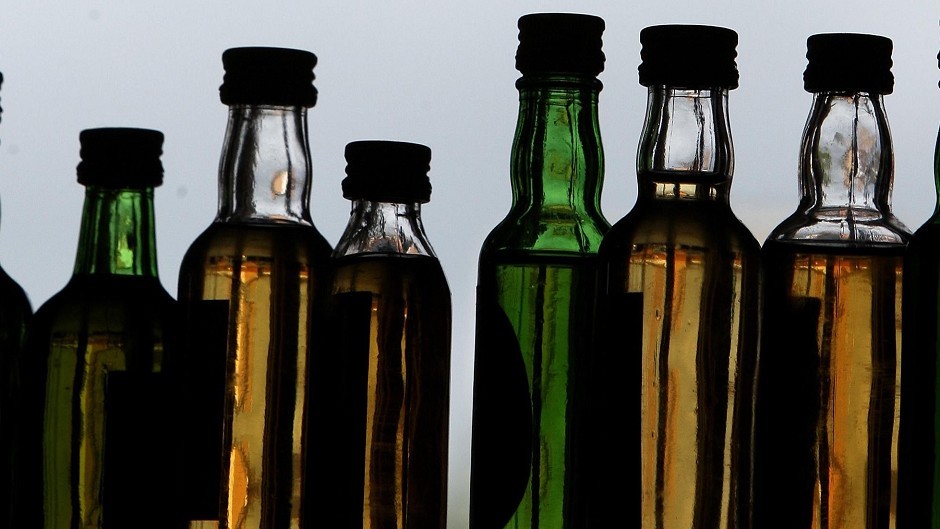 A dip in Scotch whisky sales abroad contributed to a 3.2% slump in Scotland's international export figures for 2014, new figures show.
Excluding oil and gas, Scotland exported £27.5billion worth of goods and services beyond the UK in 2014, down by £920million on the previous year, according to Scotland's chief statistician.
But total Scottish exports in 2014, which includes sales to other parts of the UK, are estimated at £76billion, an increase of £570million.
Scotland's food and drink industry was still the most lucrative in 2014, bringing in £4.8billion, which equated to 17.3% of all exports.
The biggest chunk of that income came from overseas Scotch whisky exports, which had an overall value of £3.95billion in 2014. That figures was 7% lower than in 2013, however, when Scotch notched £4.26billion.
Commenting on those figures in March 2015, the Scottish Whisky Association (SWA) said the decline had been caused political volatility in some markets and changes in stock levels, rather than reduced demand.
A spokeswoman for SWA said yesterday: "Despite the slight decline in Scotch whisky exports in 2014, food and drink – and Scotch in particular – still made a massive contribution to the balance of trade. Scotch makes up the vast bulk of Scottish food and drink exports and we believe others can learn from our success."
The spokeswoman also pointed out the decline in Scotch whisky exports has slowed down.
In November, SWA said the 3% dip in the value of exports in the first six months of 2015 was smaller than the 11% drop recorded between the first half of 2013 and 2014.
Furthermore, single malt exports were up 5% to £406million in the first half of last year.
After food and drink, the next largest industries were professional services, weighing in with 8.5% of all exports, petrochemical manufacture and refining on 7.8%, mining and quarrying on 6.9%, and wholesale and retail on 6.5%.
The US was the number one country for Scottish exports, buying up £4billion worth of Scottish goods, while exports for North America as a whole rose 2.8%.
The European Union was Scotland's top export region with sales of £11.6billion, accounting for 42% of international sales.
But the value of exports to the EU in 2014 was 7.8% lower than in 2013 as the weak pace of recovery across the 28-nation bloc and the relatively strong value of sterling against the euro combined to make it more challenging for Scottish firms.
Exports to the rest of UK excluding oil and gas were estimated at £48.5billion, an increase 3.2% over the year.
Finance Minister John Swinney said the figures were a mixed bag, before vowing to help boost the number of Scottish businesses engaged in exporting.
Mr Swinney said: "The Scottish Government and its enterprise agencies are supporting more companies than ever with their export ambitions, with Scottish Development International helping over 2,500 companies to develop skills to internationalise, access new markets or increase international revenues.
"Separate figures published last year also estimate the number of exporting businesses in Scotland has increased every year since 2011, to around 11,100 businesses.
"Our new Trade and Investment Strategy, which will be published shortly, will set out a clear approach to boosting exports further, increasing the number of exporting companies and attracting new investment to Scotland."