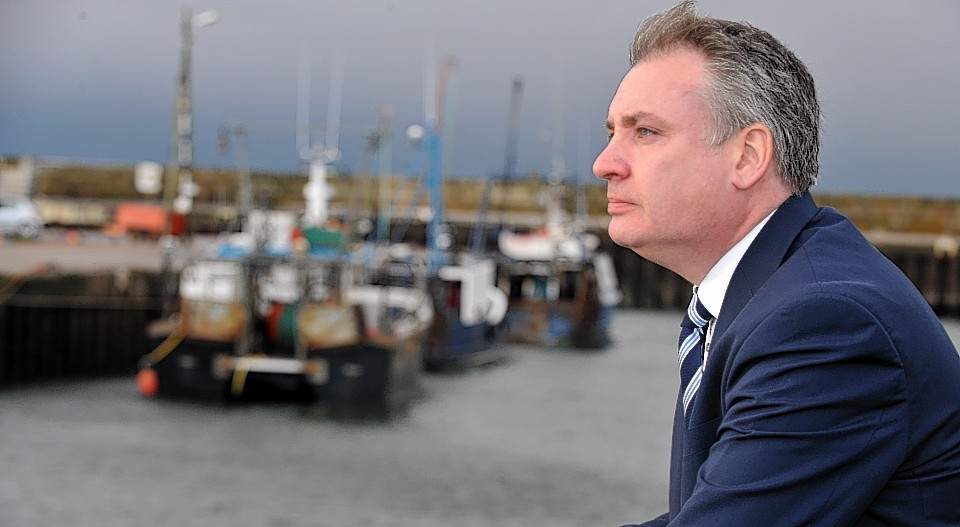 Fishers have been urged by the Scottish Government to "respond positively to" the discard ban and help stop the wastage of enough catch to feed 2million people.
Fisheries Secretary Richard Lochhead said yesterday the amount of fish dumped overboard last year was the equivalent of food for the entire population of Macedonia, Slovenia or Botswana.
Speaking at the six-week point since the phased ban hit the white-fish sector, Mr Lochhead said Holyrood was working with the industry, non-governmental organisations (NGOs) and other bodies to make sure the ban was workable.
He said he was also striving to minimise any regulatory burden for fishermen – on the disposal of undersized catch, for example – and make sure skippers are well-informed of the changes.
Mr Lochhead added: "The discard ends the wasteful practice of throwing good fish back into the sea dead.
"The total amount of fish discarded in 2014, based on the average per capita fish consumption in Scotland, could feed an extra 2million people.
"This is the equivalent to the entire population of Macedonia, Slovenia or Botswana.
"The extension of the discard ban at the start of the year is another step towards managing our natural resources, conserving fish stocks and improving global food security."
Industry supported the need for measures to end the practice but fishing chiefs are sceptical about the ban's chances of success, particularly in Scotland's mixed white-fish fisheries.
Mr Lochhead said: "We are working closely with the industry to ensure the discard ban is implemented effectively and proportionately.
"Given the significant recent quota increases, I expect the Scottish fleet to respond positively to and comply with this phase of the ban.
"I know that challenges lie ahead as we move toward 2019, when all species will have to be landed, however, I hope and expect the Scottish industry will rise to the challenge knowing the opportunities and benefits the discard ban can bring."
Scottish Fishermen's Federation chief executive Bertie Armstrong said : "It is essential that the Scottish Government works with the practitioners – the industry.
"It is accepted that the NGOs have Richard Lochhead's ear, and of course ours, but in deciding matters of practical fisheries management – what will work at sea and what will not – it is the practitioners and not the philosophers who actually know."