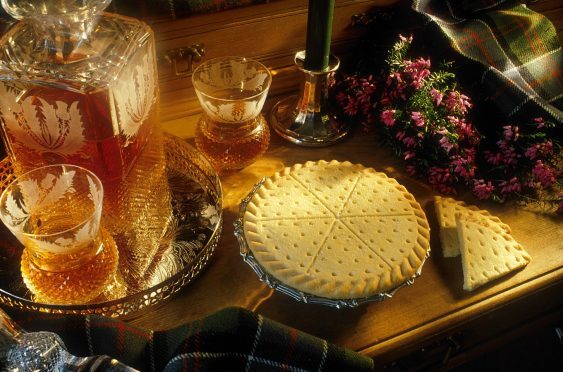 Small and medium-sized enterprises (SMEs) across the north and north-east are being urged to join a new legion of Scottish exporters and help the nation's economy to thrive.
The clarion call to persuade more firms to take up the challenge of doing business overseas for the first time – following in the footsteps of established export giant Walker's Shortbread and a raft of leading players in the seafood, whisky, textiles and energyindustries – is part of a UK banking group's pledge to support 5,000 new exporters across the UK in 2016 and 25,000 by 2020.
Lloyds banking Group, whose businesses include Bank of Scotland (BoS), makes the commitment in its 2016 charter for SMEs, launched today.
"The future success of the Scottish economy hinges on small businesses looking to overseas markets for growth," BoS SME banking Scotland regional director Graham Blair said.
He added: "Through this new pledge, we want to support a new legion of Scottish exporters and, ultimately, to help the Scottish economy to prosper."
Lloyds aims to invest £450million in digital technology and training over the next three years to help support the export drive, which it says will help contribute towards the UK Government's goal of helping 100,000 firms start trading overseas by the end of the decade,
The group is setting up a "trade portal" to help firms learn how to identify export opportunities and also a new online banking website for businesses.
It is also planning "on the ground support" for businesses through a network of hubs, where export experts, including specialists from UK Trade and Investment and a range of other organisations, will coach businesses in how to capitalise on overseas trade opportunities.
Mr Blair said "Successful exporting is no mean feat – and that is why we are investing in both on-the-ground expertise and digital technology in order to ensure that businesses have the backing they need to succeed."
Trade and Investment Minister Lord Price said: "It's great to see the banks doing their bit to support small and medium-sized businesses looking to invest and create jobs.
"By working together like this we can make sure British businesses up and down the country have the support they need to export their goods and services around the world, and that the UK remains a great trading nation."
Lloyds is also pledging to boost lending to small businesses by £1 billion, support 100,000 start-ups and back 1,000 fast-growth businesses during 2016.
Scotland's largely Aberdeen-based oil land gas industry is already adept at seeking out opportunities to expand business globally.
As reported in the Press and Journal on Saturday, north firms making inroads into foreign markets include Drumnadrochit-based green-energy firm Proterra Energy and Orkney company Aquatera which have teamed up to support the development of renewable-energy systems in Chile.