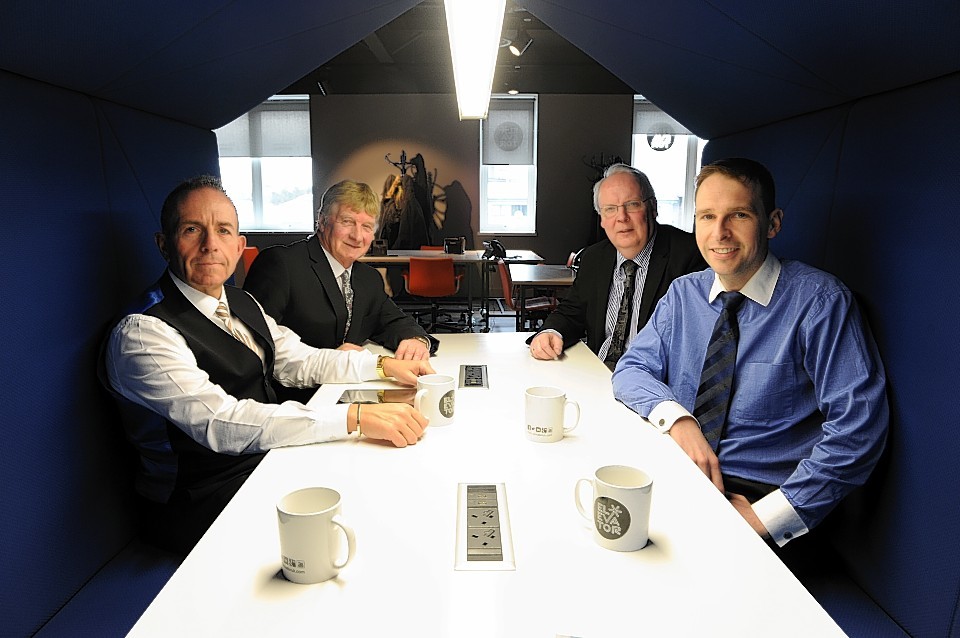 A week long event showcasing the entrepreneurial strengths of the north-east region kicks off today and features a global expert in how technology is upending traditional business models.
Tech giant Google's "mapping evangelist" is the subject of one of North East Business Week's (NEBW's) most high profile events.
Ed Parsons, described as Google's "geospatial technologist", or chief geographer, will be at Aberdeen University's King's College Conference Centre to show how geolocation tools and technologies can be used to enhance business. The two hour session, which starts at 2:30pm will use taxi app Uber as a case study, as well as explore how new technologies can disrupt business models.
Well-known catering boss Peter Bruce will also talk about his story growing his firm, Entier, into one with annual sales of over £50million and over 800 employees. This session takes place 11:45 at Elevator at The Hub, at the Bridge of Don Aberdeen Energy Park. The event will commence with networking and a buffet lunch, with limited spaces available.
Elevator chief executive, Gary McEwan, said: "It has never been more apt and timely for North East Business Week to focus on 'Entrepreneurship Driving Growth'.
"Determination, innovation, energy and passion are just some the entrepreneurial trademarks that can fall by the wayside when the market turns against us.
"The fact is, however, that these characteristics have never been more important as we all face the uncertainty that pervades the oil and gas sector along with all the attendant reverberations that are being felt across every part of our business community.
"Despite the current challenge, our region remains the most entrepreneurial part of Scotland. We are showing continued growth in the numbers of businesses starting and growing.
"With unparalleled resilience, the people of the north-east continue to show that entrepreneurship is in our blood. We must now dig deep, face up to the challenges, innovate, diversify and prepare for the bright future we have before us," he added.
The Aberdeen and Grampian Chamber of Commerce (AGCC) is also hosting an invitation-only dinner tonight as part of the NEBW events.
The sixth annual business week is bringing together a wide-ranging series of events which organisers believe is the biggest ever.
The week is an initiative by the region's four principal business organisations – AGCC, Elevator, Federation of Small Businesses (FSB) and Scottish Council for Development and Industry (SCDI) and includes partners from both Aberdeen and Robert Gordon universities and Aberdeenshire Council.
Business Week runs from April 18 to 22. Full details of events are on the website, www.northeastbusinessweek.co.uk