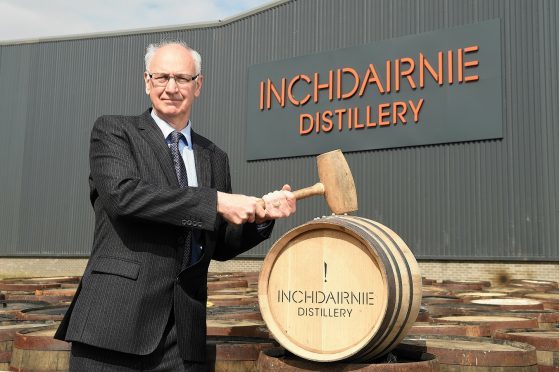 A new distillery in Fife has set out ambitious plans to produce two million litres of whisky in its first year.
Nevertheless, InchDairnie Distillery is not planning to sell a drop for at least ten years.
Founder Ian Palmer, whisky industry veteran, who formerly worked with Glen Turner Distillerynear Bathgate, said: ""We are fortunate not to be under any commercial pressure to release our whisky so we will wait until the whisky is at its absolute best, which could be in 10, 12 or 15 years time, only time will tell."
The new distillery, backed by Indian alcohol firm Kyndal Group, will focus on laying down stock for the future and the creation of its first InchDairnie Single Malt Scotch whisky, which is expected to be available to consumers around 2029.
In addition, the distillery will make a malt for blending to sell to other distillers such as its distributor and strategic partner, MacDuff International.
The distillery, on the outskirts of Kinglassie, Fife, has created 10 new jobs
Mr Palmer added: "InchDairnie is the culmination of a dream and everything I've learnt about whisky-making over the last four decades.
"I'm hugely respectful of whisky-making traditions, but at InchDairnie our vision is to use technical expertise to capture and nurture all of the flavours from the whisky-making process.
"That's why, alongside traditional ingredients such as water, malted barley and yeast, technology and innovation will be important ingredients in our whisky. The contemporary look of the distillery is designed to reflect our approach.
"A great deal of our time and investment has been focused on ensuring that every piece of equipment and every step of the whisky-making process has been thoroughly researched and fine-tuned to create the best possible spirit."
The distillery will be focusing on making whisky over the next few years, so there are no plans for a visitor centre.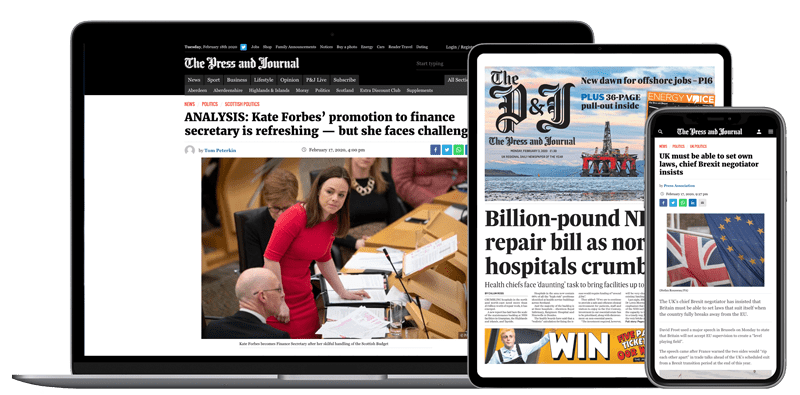 Help support quality local journalism … become a digital subscriber to The Press and Journal
For as little as £5.99 a month you can access all of our content, including Premium articles.
Subscribe