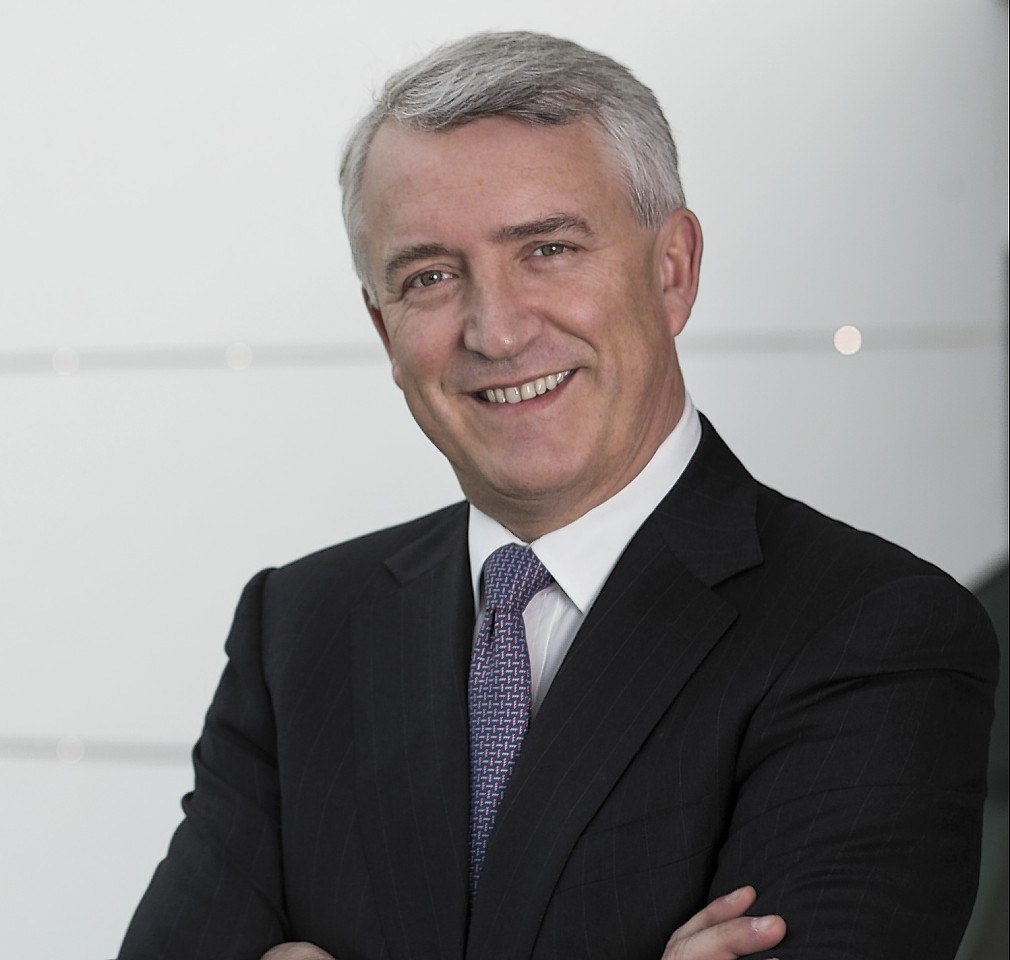 Clydesdale Bank chief executive David Duffy said yesterday the group was focused on customers and "prudent" growth, but also on getting its costs down after a sharp slump in first half profits.
The Glasgow-based bank said underlying pre-tax earnings for the six months to March 31, including from its Yorkshire Bank operation, were down by 4.2% to £107million.
But bottom line profits of £58million for the latest period came in more than 60% lower than a year earlier.
It was the first set of results from the Clydesdale and Yorkshire banks (CYBG) following their demerger from National Australia Bank and a flotation in February.
The group trimmed costs to £353million in the first half, while 26 branch closures – nine Clydesdale sites and a further 17 under the Yorkshire Bank brand – announced in April are among measures aimed at reducing full-year costs to £730million.
CYBG said this was "well below" the £762 million previously expected.
Mr Duffy revealed 150 senior staff would be leaving the group with voluntary redundancy packages over the next few months.
The previously announced retail network closures means it will be the end of the line for the Tain branch and eight other Scottish sites in July as more customers do their day-to-day banking online, on the move and outside normal business hours.
Mr Duffy said: "We will continue to review our operating costs in the second half, generating further efficiency initiatives.
"We are focusing on four areas where we belive we can have a material impact – the distribution network, process improvement, organisational efficiency and central cost management and procurement.
"We have identified 22 key processes that we can simplify, automate and then digitise, making it easier for customers to interact and do business with us, and also reduce our costs."
CYBG confirmed its payment protection insurance (PPI) liability for current and future claims would cost it a further £450million in advance of the deadline for complaints in 2018.
But just £44million of this found its way into the group's first half accounts due to the level of "conduct indemnity" provided by its former owner.
Total cover worth £1.8billion is expected to be enough to cover PPI claims and any other "legacy conduct matters".
The group, which has 274 retail branches and 7,268 employees, said its first half customer lending grew by 2.8%, while deposits were up 4.6% and mortgage balances by 4.9%.
Mr Duffy said the banks had delivered on promises given at the time of flotation, adding his aim for CYBG was for it to become a "real threat" to banking sector rivals.