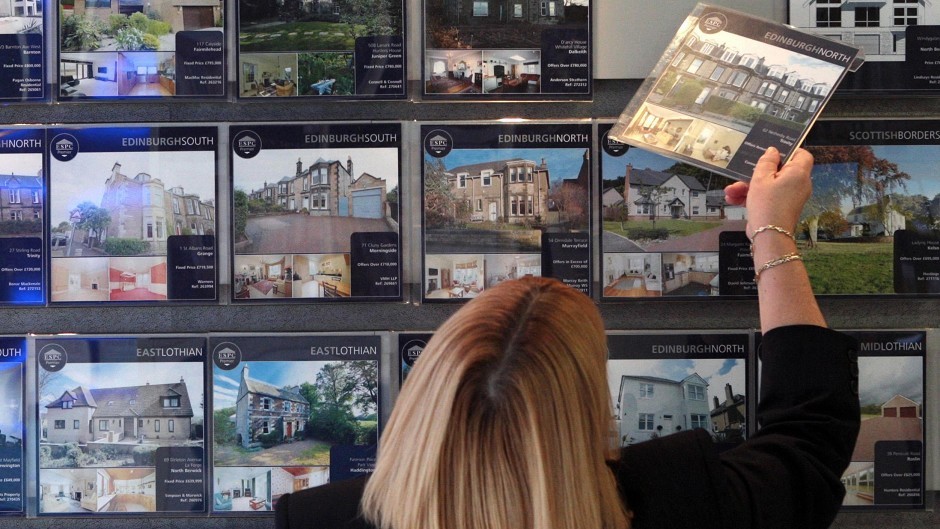 Scottish house price inflation is predicted to slide into a market downturn within months amid uncertainty over Brexit, a new report says.
The Royal Institution of Chartered Surveyors (Rics) also says the market north of the border has already suffered two consecutive months of falling sales, with the trend likely to continue during this quarter.
Rics says its June UK residential market survey shows the EU referendum result and higher stamp duty now in place for investment property purchases has led to a marked drop in activity across Scotland.
Bob Fraser, senior property partner at Aberdeen-based law firm Aberdein Considine, said yesterday the oil and gas downturn was the dominant factor in the north-east market just now.
He added: "It's now a buyer's market in Aberdeen and Aberdeenshire – offering opportunities to first-time buyers and those looking to move up the property ladder.
"On Brexit, what I would say is that the Scottish property market is a resilient one. In recent years it has come through a global financial crisis, a recession, the independence referendum and the current oil and gas crisis in the north-east.
"Despite all of this, property sales in Scotland are at a six-year high, according to the latest official data from the Registers of Scotland.
"Although the uncertainty is not ideal, Scotland's property market will again weather the storm."
Bruce Miller, senior partner at Inverness-based solicitors and estate agents Munro & Noble, said a "ripple effect" meant major influences on the market nationally tended to take longer to impact on the Highlands.
Mr Miller added: "The issue is a topic of conversation among house movers. It is too soon, with competing influences such as the start of the school holidays, to work out if Brexit has had any impact yet.
"The local market is behaving normally. There may be anecdotal evidence that buyers from south of the border looking for a second home are wary about committing but on the other hand a weak pound may attract foreign buyers."
Today's report from Rics says chartered surveyors reported a continued dip in the supply of new properties on the Scottish market in June.
It also says new buyer inquiries declined significantly, with 21% more chartered surveyors reporting a fall in interest than there were registering an increase.
The drop in demand was reflected throughout the UK, with the south of England the hardest hit, Rics adds.
Although Scottish house prices continue to rise, short term expectations have turned downbeat – Rics says a net balance of 23% more respondents predicted a drop in house prices over the next three months.
"Big events such as elections typically do unsettle markets," Rics chief economist Simon Rubinsohn said last night, adding: "it is no surprise that the EU referendum has been associated with a downturn in activity."
Rics survey contributors included Kevin MacDonald at Graham + Sibbald in Inverness, who said: "Uncertainty has again crept into the market as a result of the EU referendum decision."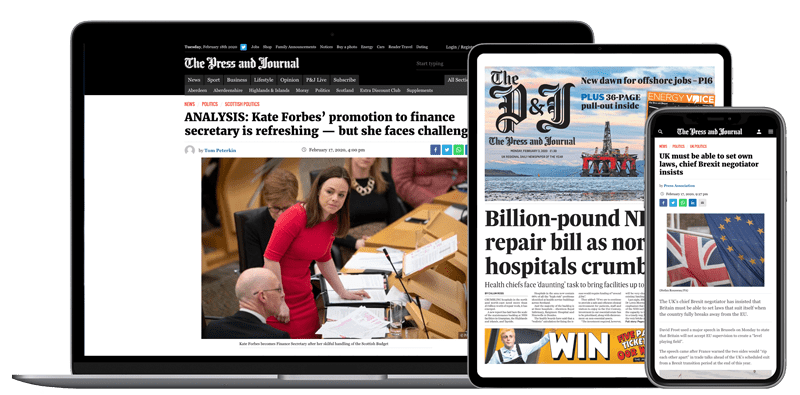 Help support quality local journalism … become a digital subscriber to The Press and Journal
For as little as £5.99 a month you can access all of our content, including Premium articles.
Subscribe