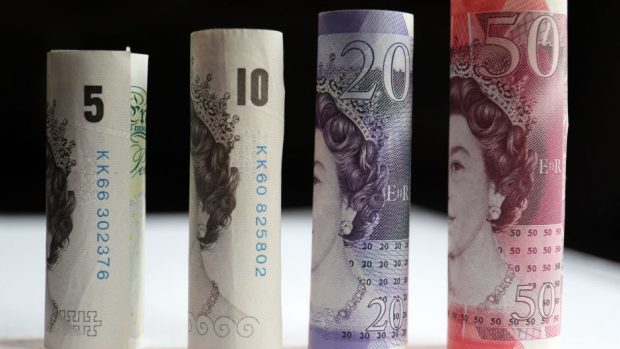 Inflation reached a two-year high last month, squeezing families with higher prices for clothing, food and fuel.
The Office for National Statistics (ONS) said the Consumer Price Index (CPI) measure of inflation hit a higher-than-expected 1.2% in November, up from 0.9% in October.
The move pushed CPI to its highest level since October 2014 when inflation was 1.3%.  Economists had pencilled in a rise of 1.1%.
The Bank of England is expecting  inflation to shoot up 2.8% by the middle of 2018, as the Brexit-hit pound feels its way into consumer prices.
Sterling's slump – falling around 15% against the US dollar and 8% versus the euro since the EU referendum result – is expected to push up the cost of living as manufacturers pass down higher import costs.
However, a stronger performance from the pound in November has helped take the edge off prices for manufacturers, the ONS said.
Separate figures for Producer Price Index (PPI) showed total input prices fell by 1.1% between October and November in contrast to a record rise of 4.5% for the previous months.
Mike Prestwood, ONS head of inflation, said:  "November's slight rally in the value of sterling eased the inflationary pressure on businesses importing  raw materials but consumer prices continued to edge upwards, due mainly to the rising cost of clothing and fuel."
Clothing and footwear saw its strongest rise for six years, lifting 1.6% between October and November compared with a 0.1% fall the year before.
Retailers rolled out fewer sales in November 2016 in contrast to last year, while the amount of clothes on sale in October was also higher, the ONS said.
Ian Shepherdson, chief economist at Pantheon Macroeconomics, said sterling's slide will cause clothing prices to climb even higher over the next year.
Higher fuel prices were also having an impact, with petrol prices up 1.6p per litre to 115.4p between October and November, after falling by 1.5p per litre a year ago.
Diesel prices also rose 2p per litre to 118 per litre over the period in contrast to a 0.6p fall last year.
Motor fuel prices are expected to become even more expensive in the coming months after the cost of Brent crude jumped following Opec's landmark deal to support prices by limiting supply.
Food and non-alcoholic beverages pushed higher, climbing 0.4% in November this year compared with a 0.1% rise in the same month last year.
It follows a jump in the price of bread and cereals, including garlic bread and pizza, with milk, cheese and eggs also becoming more expensive.
Howard Archer, chief UK and European economist at IHS Global Insight, said November's rise to a two-year high confirmed the CPI's easing in October as only a "brief respite."
"It looks inevitable that consumer purchasing power will deteriorate markedly over the coming months as inflation moves appreciably higher and earnings growth is limited," he added.
The Retail Prices Index (RPI) – a separate measure of inflation, which includes housing costs – was 2.2% in November, up from 2.2% in October.
A Treasury spokesman said the economy remained fundamentally strong and employment was at a record high.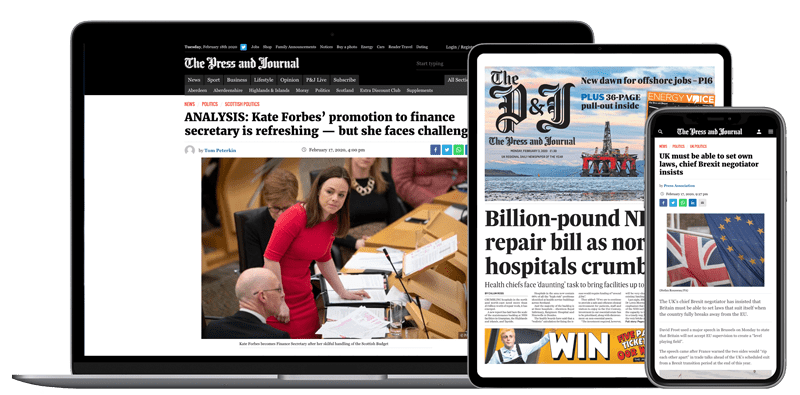 Help support quality local journalism … become a digital subscriber to The Press and Journal
For as little as £5.99 a month you can access all of our content, including Premium articles.
Subscribe