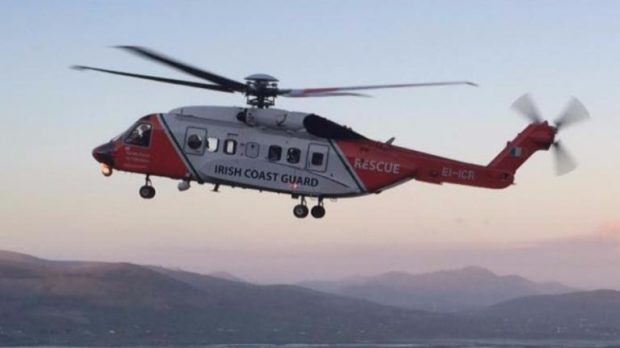 A coastguard helicopter has gone missing off the west of Ireland.
Emergency services are currently searching for the four crew of the aircraft.
One crew member has been pulled from the Atlantic in critical condition.
Rescue teams are searching around the Co Mayo coast, which is about six miles west of Blacksod.
The Sikorsky S92 aircraft lost contact in the early hours of this morning, at around 1am.
Debris has been discovered floating on the surface of the sea around six miles off the coastline.
Sikorsky S92 helicopters were temporarily grounded in December after one vehicle pitched to the side and gouged the helideck of the West Franklin platform, 130 miles off the coast of Aberdeen.
Nine passengers and two crew were on board the helicopter at the time but no one was injured.