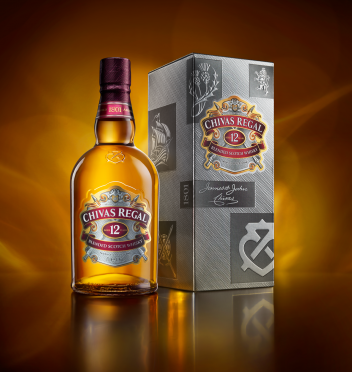 Whisky-maker Pernod Ricard said yesterday it had notched up a 4% year-on-year jump in sales, boosted by strong growth in the Americas.
Pernod, whose brand portfolio includes Scotch whisky labels Chivas Regal, The Glenlivet and Ballantine's, as well as Jameson Irish whisky, Absolut vodka and Martell cognac, said the organic growth was across the first nine months of its 2016/17 trading year.
The Paris-based company said sales in the period totalled £5.9billion.
Sales in the Americas were up by 7%, helped by a 5% increase in the US as Jameson, Martell and Altos tequila enjoyed double-digit growth.
Pernod said growth in Latin America was "strong overall" despite a drop in sales in Brazil.
The company reported modest growth of 1% in its Asia and rest of the world market category, with China – a key destination for Scotch – "improving and now stable".
Sales growth slowed in Africa and the Middle East, with Pernot blaming the regions' "macroeconomic and geopolitical context".
The firm hailed a good performance on this continent, where sales increase by 4%, citing "good growth in mature markets and dynamic recovery in eastern Europe."
Growth in the UK was descibed as "dynamic", boosted by advance shipments linked to price increases.
Star performers among Pernod's "strategic international brands" included Ballantine's.
Chairman and chief executive Alexandre Ricard said: "In an uncertain environment, our strategy is consistent and driving results, in particular in terms of diversifying the sources of growth."