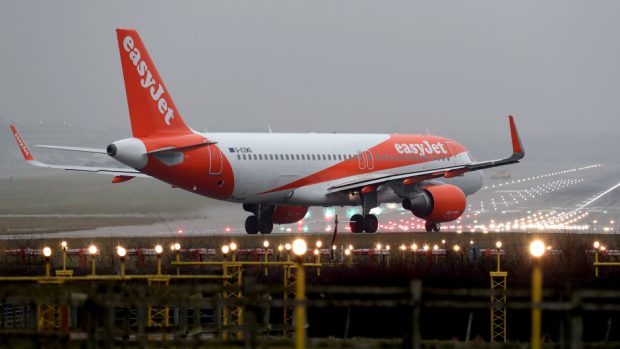 EasyJet has said that full-year profits will come in at the top end of its forecasts after a record quarter, but warned that it will take a £100million hammering from the Brexit-induced collapse in the pound.
The budget airline said that it carried 24.1million passengers in the three months to September 30 as travellers lapped up low summer fares to beach destinations.
As a result, easyJet said full-year pre-tax profits are expected to come in between £405million and £410million, the upper end of its previously guided range.
However, the range is still well below last year's £495million profit, with the firm booking a £100million hit from the plunging pound.
Chief executive Carolyn McCall, who will leave the company to take the top job at ITV in January of next year, said: "EasyJet has finished the year with continued positive momentum delivering both a strong final quarter and a strong second half.
"Passenger numbers and load factor in the final quarter set new records. The market continues to be challenging and easyJet has had to absorb a significant currency impact of £100million in the year.
"However, easyJet continues to operate Europe's strongest network and the current turmoil in the sector provides easyJet with opportunities to capitalise on its strong customer proposition and grow and strengthen our positions in Europe's leading airports still further."
The firm has been helped in recent weeks by a shambolic showing from rival Ryanair, which has had to cancel hundreds of flights after miscalculating pilot leave, and the collapse of fellow budget carrier Monarch.
The firm has also been boosted by a lower fuel bill, which is expected to decrease by between £230million and £235million compared to last year.
Ms McCall leaves the low-cost carrier with Brexit storm clouds gathering over the travel industry.
The pound's collapse has meant fewer people travelling overseas and, more starkly, British airlines are at risk of being grounded unless Conservative ministers strike an aviation deal with the EU before March 2019.
To mitigate the impact, easyJet confirmed earlier this year that it has applied for a new air operator's certificate (AOC) in Austria to allow it to continue flying in the European Union after Britain's divorce from the bloc.