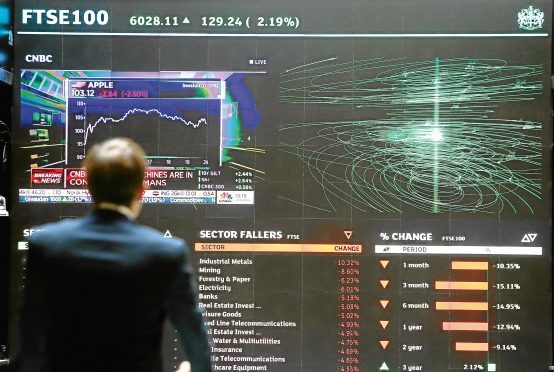 London's blue chip index fell to a three-week low as better-than-expected UK growth figures sparked a surge in the pound.
Sterling jumped nearly 1% versus the US dollar to trade at 1.325 and rose 0.6% against the euro to 1.122.
Its strength weighed on the FTSE 100, as many of its listed multinational firms tend to benefit when foreign currencies are stronger. The index ended the day down 1.05% or 79.33 points at 7447.21 – its lowest level since the start of October.
Investors were reacting to official data showing that gross domestic product (GDP) grew by 0.4% in the first quarter, trumping economists' predictions for a 0.3% rise.
David Madden, a market analyst at CMC Markets UK, said the FTSE 100 will see delayed benefits from economic growth.
"The FTSE 100 started off on the wrong foot as a pullback in the price of copper put pressure on mining companies, and then the surge in sterling due to the solid growth figures sped up the sell-off.
"Ultimately, a respectable growth rate in the UK economy will assist the equity benchmark in the long run, but for now the pound is putting pressure on it."
Higher-than-expected growth is not only a boost for Chancellor Philip Hammond who is gearing up to deliver his Budget next month. It has also increased the likelihood of an interest rate hike by the Bank of England when its Monetary Policy Committee (MPC) meets next week.
Across Europe, the French Cac and German Dax closed lower by 0.37% and 0.46%, respectively.
Brent crude prices fell more than 1% to 57.85 after data pointed to a further build-up in US oil inventories, playing into fears that the industry is still in the midst of a supply glut.
In UK stocks, GlaxoSmithKline (GSK) tumbled 83.5p to 1,429p, as investors reacted to relatively weak sales in the company's pharmaceuticals division, which rose just 2% at constant currencies.
GSK was still able to report a 30% jump in pre-tax profits at constant exchange rates to £1.7billion, as the company continued with its cost-cutting drive.
Lloyds Banking Group shares rose 0.54p to 67.94p after unveiling a hefty rise in pre-tax profits, which more than doubled to £1.95billion in the third quarter.
The figure compares to £811million in the same period last year, when Lloyds was hit by payment protection insurance provisions.
Marks and Spencer edged lower by 2p to 342.7p amid news that its director of clothing and beauty, Jo Jenkins, was leaving just weeks after starting the new role to become chief executive of White Stuff.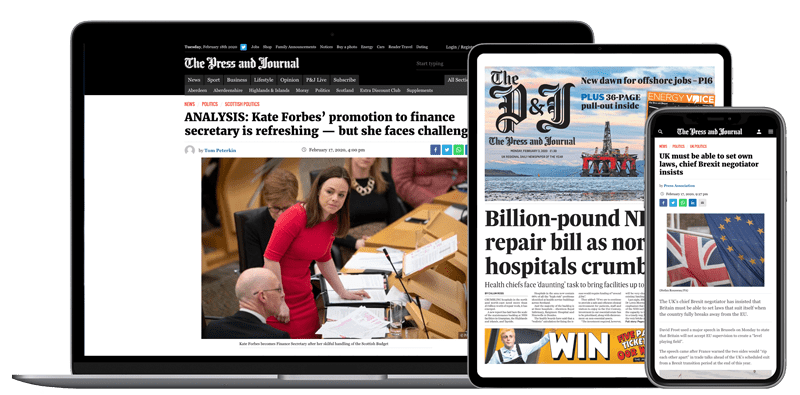 Help support quality local journalism … become a digital subscriber to The Press and Journal
For as little as £5.99 a month you can access all of our content, including Premium articles.
Subscribe