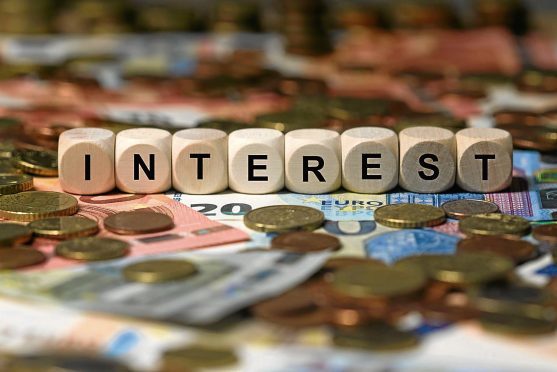 For the first time in more than 10 years the Bank of England base rate has increased, with implications for millions of savers and borrowers.
Borrowing costs have been at rock-bottom since the financial crisis but now banks and building societies have started outlining their plans in light of the base rate rise from 0.25% to 0.5%.
Now might be a good time to go through a base rate checklist and make sure you're making the most of your money. Here are four key areas to consider:
Savings
Several providers have announced plans to increase savings rates.
Millions will see a boost from NS&I's announcement that it plans to increase rates on its savings products – including Premium Bonds.
But Rachel Springall of Moneyfacts.co.uk said some savers may still find they don't see much – or any – difference.
Ms Springall said some savings providers are "dragging their heels", adding: "It's as good a time as any to review the best buys and switch to something better."
Mortgages
Homeowners with a fixed-rate mortgage are cushioned from the immediate impact of rising interest rates but those on a variable rate mortgage may see costs go up.
A string of providers have announced changes affecting people on a tracker mortgage, or those on a standard variable rate (SVR).
Ms Springall said: "Mortgage borrowers on a tracker rate will feel the impact of the rate rise immediately, whereas many lenders appear to be waiting at least a month until they change their standard variable rate, which will give borrowers a little time to consider moving their deal.
Current accounts
With interest rates so low, current accounts have been the place for savvy savers to store their cash – often for better returns than a savings account.
But after the base rate was chopped to 0.25% in 2016, a string of current account providers announced they were cutting interest rates.
Providers are still offering big cash bonuses to switch, so it may still be good to shop around.
Pensions
According to Sir Steve Webb, a former pensions minister who is now director of policy at Royal London, a key question is whether there will now be a period of rising interest rates. If so, this could mean pensions annuity rates continue to improve, which would be good news for savers.
Sir Steve added: "Less good is that people with company pension rights which they were thinking of transferring out may start to be offered lower transfer values.
"It might be worth taking impartial advice."