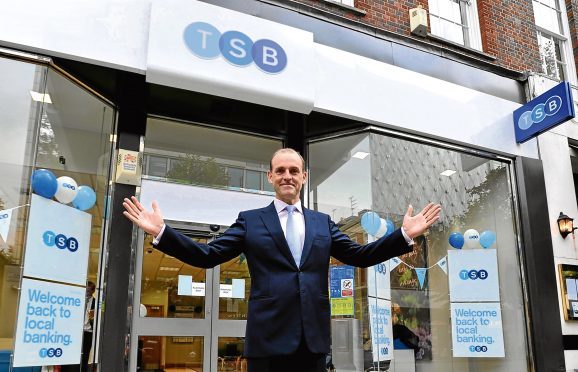 The boss of TSB has called for a "major shake-up" of UK banking after research found nearly three quarters (71%) of customers of the "big five" feel they are taken for granted.
TSB's survey findings coincide with new figures from the Current Account Switch Service (Cass) showing the number of people switching banks falling again.
Fewer than 1million people – about 2% of UK consumers – used Cass last year.
This is despite people feeling the big five are doing the bare minimum to keep their customers happy, and the average person being £70 better off by switching.
According to TSB, which Cass data shows was the bank with the highest number of net switchers in the second quarter of 2017, "there are a range of interconnected issues preventing the banking market from operating in the best interests of consumers".
TSB added: "When taken together, these issues have created a market that has been stacked against consumers for far too long."
Its research found four in five people with the big five believe their bank does "as little as possible" for them.
More than four-fifths (86%) of people surveyed said the big banks only got in touch when they had something to sell, while more than three-quarters (78%) felt the big five banks profited at their expense.
TSB chief executive Paul Pester said: "The Current Account Switch Service launched within a week of TSB's return to high streets across Britain in September 2013.
"I'm delighted that TSB has grown year-after-year ever since, but the same can't be said for the number of people switching their bank account which is falling year-after-year.
"With just 2% of consumers switching banks, it's clear something else needs to be done to ensure customers are getting the best deal."
"For too long now the banking industry has been dominated by the big five banks who have a stranglehold on the UK market. They are taking customers for granted, safe in the knowledge that people are unlikely to move – rather than delivering the kind of banking people in the UK want and deserve."
He added: "It's time for change and the banking industry is in need of a major shake-up."
"As Britain's challenger bank, we're on a mission to bring more competition to UK banking and, ultimately, make banking better for all UK consumers. We want all banking customers to know what they're paying for their banking, to be able to switch easily, and to be aware of their right to switch banks.
"Only then will competition really start to work and the culture of banks finally shift to serve customers on their terms – rather than putting the banks' interests first," he said.
The big five – HSBC, Barclays, RBS, Lloyds and Santander – currently control more than 85% of the current account market in the UK.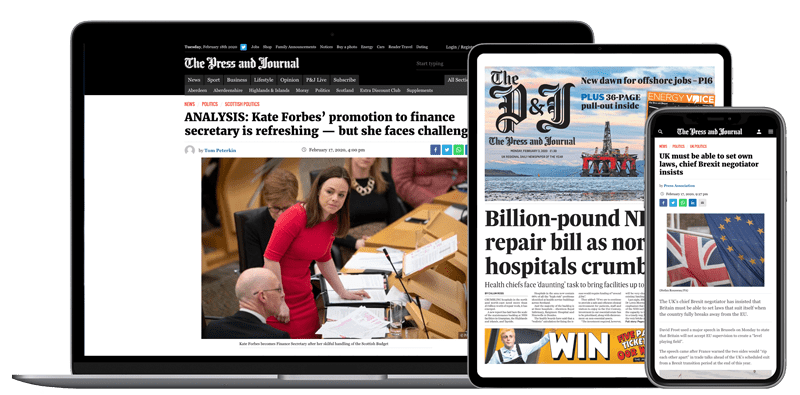 Help support quality local journalism … become a digital subscriber to The Press and Journal
For as little as £5.99 a month you can access all of our content, including Premium articles.
Subscribe