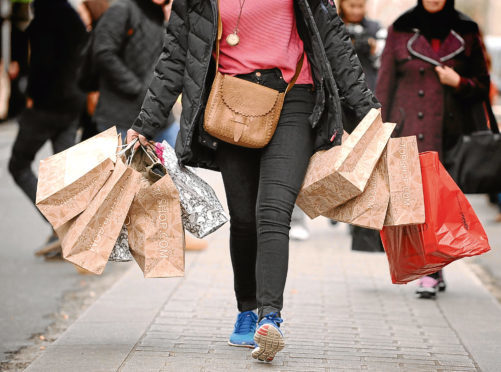 Modest pay rises and falling inflation could boost consumer confidence this year but the economy is set to be buffeted by new headwinds.
A special report by economic forecaster, the EY Item Club, said issues including weaker employment growth and rising interest rates are likely to impact on the economy in the coming months.
The study's authors found consumer spending growth had halved to 1.4% in 2017 and there was likely to be a further small drop-off this year to 1.3%.
A marginal improvement in spending is expected in 2019 and 2020.
Mark Gregory, EY's chief economist in the UK, said the road ahead was unlikely to be smooth. He said: "We are going to see stable but sluggish growth in consumer spending this year with little prospect of achieving the levels achieved in 2016. While the impact of higher inflation should slowly fade, the UK consumer will be hit by new issues which will impact their spending power." The report comes a day after the CBI published the findings of its latest growth indicator survey.
The study found the UK's private sector had picked up in the three months to February, with the composite headline measure for both the services and manufacturing sectors improving from 9% to 20%. The CBI said it expected growth to edge higher in the coming quarter, underpinned by improvements in the retail sector but warned that businesses were continuing to grapple with economic uncertainty and Brexit.