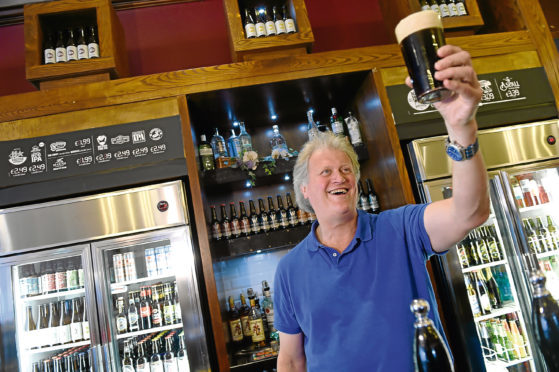 Pub entrepreneur Tim Martin launched a scathing attack on leading business groups, company bosses and sections of the media, accusing them of Brexit scaremongering, in first-half results from JD Wetherspoon yesterday.
Mr Martin founded Wetherspoon in Muswell Hill, north London, in 1979 and is now the group's chairman.
He toured its pubs around the UK during the EU referendum campaign to convince customers that the UK will be better off outside the European Union.
His Brexit crusade took in pubs in Aberdeen, Peterhead, Elgin and Inverness.
In yesterday's results announcement, he claimed business groups including the Confederation of British Industry and British Retail Consortium, supported by some London-based newspapers and "the chairmen of Whitbread and Sainsbury's and others" had misled the public by saying food prices will automatically rise after the UK quits the EU without a deal.
"This is a fallacy," he said, adding: "The EU is a protectionist organisation which imposes high taxes on food, clothing, wine and thousands of other items from non-EU countries which comprise around 93% of the world's population. MPs have the power to eliminate these import taxes in March 2019, thereby reducing prices for the public, just as their predecessors achieved the same objective by repealing the Corn Laws almost two centuries ago.
"Another frequently repeated Brexit concern is that the much bigger EU economy will be better able to withstand a Mexican stand-off than the UK. This is also a fallacy.
"For example, Wetherspoon is one of the biggest customers, or possibly the biggest customer, of the excellent Swedish cider-maker Kopparberg.
"If trade barriers were imposed, so as to make Kopparberg uneconomic, then Wetherspoon could switch to UK suppliers or those from elsewhere in the world.
"Unfortunately for the Swedes, the EU negotiators – unlike those of the UK – are not subject to judgment at the ballot box, so Kopparberg's influence on the outcome may be minimal.
"The same principle applies to thousands of EU imports, including Prosecco, Champagne and many wines and spirits.
"In almost all cases, there are suitable, and often excellent alternatives to EU products available elsewhere.
"So, why have the CBI, the City and most banks and economists insisted that we're all doomed without a deal?"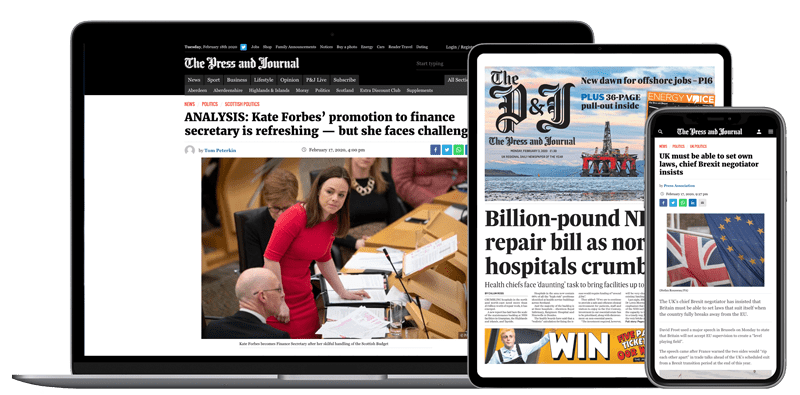 Help support quality local journalism … become a digital subscriber to The Press and Journal
For as little as £5.99 a month you can access all of our content, including Premium articles.
Subscribe