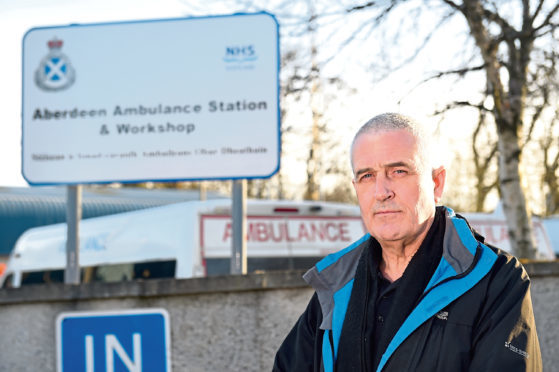 The Unite union has hit out at oilfield service firm Bilfinger Salamis UK (BSUK) over a 2.15% wage rise for workers.
Unite bosses said they were angry the increase had been forced through "without any prior notice".
They also said the percentage jump did not meet the industry average agreed by the Offshore Contractors Association (OCA). The "imposed" wage rise at BSUK is lower than the OCA's suggested 3.3%.
It is understood any pay increase will affect about 1,300 staff.
Unite said BSUK, which has operations in Aberdeen and Great Yarmouth, had assured employees that it would "keep pace" with OCA rises.
But "this did not happen last year and it is not happening this year", the union added.
A spokesman for BSUK, which supplied maintenance, modification and operation services to clients in offshore oil, gas and wind markets, said: "We are currently in negotiations with our employees and clients on an agreement to increase the basic rate of pay for this financial year.
"This follows a pay increase of 2.25% last year for all our employees, despite the commercial challenges in the North Sea market."
He added: "We maintain an open dialogue with our workforce through an elected employee council which was set up after we left the OCA, and are in regular communication with them on this year's pay deal. Union delegates also have seats on this council.
"Our continued focus is on the ongoing success of our operations in the North Sea, safeguarding the long-term employment of our skilled and experienced workforce."
Unite regional organiser Tommy Campbell said: "We have submitted a pay and conditions claim to Bilfinger and it is our intention to meet with them in the coming weeks.
"Hopefully, we can negotiate a pay and conditions claim that is acceptable to our union members."
BSUK is part of German industrial services giant Bilfinger, which has about 36,000 employees globally.
The UK operation has a workforce of more than 1,800 offshore workers and 250 onshore staff. Its services cover all life-cycle phases of both offshore and onshore assets.
BSUK is investing heavily in its operation in Great Yarmouth, where it is strengthening capabilities for work in the southern North Sea.