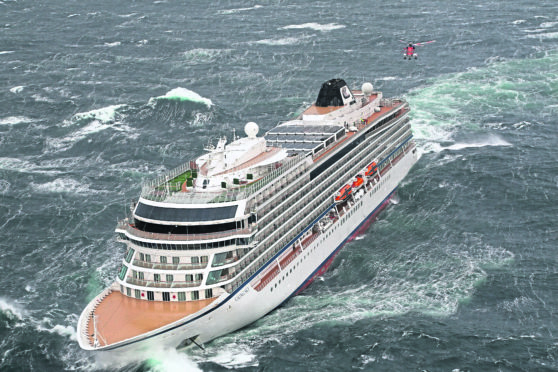 A pilot has said he is "proud" after helping coordinate a huge rescue operation for hundreds of passengers on a Norwegian cruise ship.
Last Saturday the Viking Sky had engine failure in treacherous sea conditions on its way to Stavanger and started drifting towards the rocky coastline.
After a distress beacon was sent, a joint civilian and military rescue operation began which lasted more than 18 hours and saw around 470 passengers airlifted by helicopter to shore.