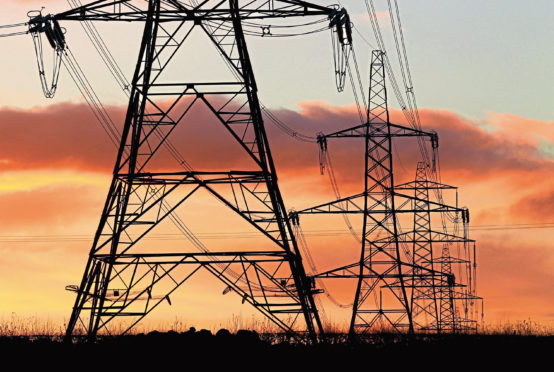 Okay, I'll admit it, I'm obsessed with my smart meter.
Ever since it was installed in January, I've watched its digital display religiously every time someone's switched on a light or turned up the heating or started boiling the kettle.
I'd put it off for months but switching energy supplier at the start of the year gave me the kick up the bum I needed to get the smart meter installed. It was quick, easy and – most important of all – free.
And it's making me do all the things I already knew I should do, like turn off the light when I leave a room or only fill the kettle with the water I need. Over time, it might even encourage me to buy more energy-efficient appliances – the spike in usage when the washing machine is turned on makes me think I should get my gran's scrubbing board and mangle out of the garden shed!
Smart meters automatically tell your energy supplier how much electricity and gas you've used, eliminating estimated bills. In future, they will also help grid operators to balance supply and demand by giving more accurate and timely information about energy use, which will allow more renewable energy devices to be connected to the network, further reducing Scotland and the UK's harmful carbon dioxide emissions.
While households have grabbed all the headlines, micro-businesses with under 10 members of staff – which account for 82% of all Scottish companies with employees – are also covered by the current phase of the smart meter roll-out. And businesses can have an even bigger effect than households when it comes to tackling climate change.
"The government's impact assessment for smart meters showed businesses can save much larger amounts because many of them use much more energy than our homes, whether it's through lots of lights or fridges or computers," said Robert Cheesewright, director of corporate affairs at Smart Energy GB, the national campaign for the roll-out.
"There's a lot that can be done to reduce energy use and, once you see it in pounds and pence, you can start to make changes, which all add up."
Accurately measuring and monitoring how much energy a business uses is also at the forefront of John Murray's mind.
"Look at doing the easy things before you start investing in higher-cost things," advised the manager of Zero Waste Scotland's Resource Efficient Scotland (RES) programme.
Businesses that take part in the RES scheme receive a half-day site visit from a consultant, who advises them on steps they can take to cut their energy bills. The programme can then help companies to draw up technical specifications, apply for funding or make presentations to convince directors of the cost benefits.
"We're not just there making recommendations and then leaving businesses to get on with it," said Mr Murray. "What makes this programme different to others in the past is that we'll also help them through the implementation process."
In the north, the Resource Efficient Scotland programme has identified £1.5 million of annual savings through 221 projects in the past year, taking the total identified annual savings since the scheme began in 2013 to £10.7m across 1,252 projects. On average, companies can typically identify savings of 24% on energy.
"Just under half of those identified savings get implemented, which is high compared with similar programmes," said Mr Murray. "We're not recommending things that are unrealistic for businesses to implement.
"We use professional consultants who are based around the country and a lot of them have been working on this programme and its precursors for 15 years or more. Often businesses will know they should upgrade their old heating system or upgrade their fluorescent tubes to light-emitting diodes (LEDs), but they're not sure about the risks or the costs or the impacts, so having the time with the consultant gives them reassurance that it's a proven technology and the risks associated with making a change are low and the benefits are high."
Once companies have tackled some of the obvious jobs – such as fitting LEDs, replacing money-draining old equipment or installing insulation – companies can consider whether to continue buying their electricity from the grid or generating some or all of it on site. Even though the feed-in tariff subsidy scheme for selling excess electricity to the grid has closed, the cost of generating power has dropped dramatically.
"The cost of wind and solar have come down very significantly in the past few years, with solar in particular being the easiest renewable technology to deploy and is on track to be subsidy-free," said Claire Mack, chief executive of trade body Scottish Renewables.
"Solar panels can work for all scales of businesses, while wind takes you up a level, so we've seen a lot of that deployed on farms, for example.
"When it comes to storing energy in batteries, the costs are still higher, which could be a barrier for smaller businesses at the moment, but again you're starting to see the costs coming down as well. We're seeing a real change in the availability and cost of storage."
Ultimately, investing in energy efficiency measures not only cuts costs but can also boost sales by enhancing a company's appeal to its customers. A poll commissioned last summer by offshore wind firm Orsted found nearly three-quarters of UK consumers would rather buy products from companies that use renewable energy, while a survey in December by the Institute of Business Ethics discovered consumers think environmental responsibility should be the second-highest priority for companies, behind paying the correct tax.
"Phrases like 'corporate social responsibility' might be jargon, but I think all businesses want to do the right thing for their communities and their customers," said Mr Cheesewright.
"Contacting their energy supplier about installing a smart meter is one thing they can do to save money and also help the country to have an energy system that's fit for the future."
Solar panels can work for all scales of business, while wind takes you up a level