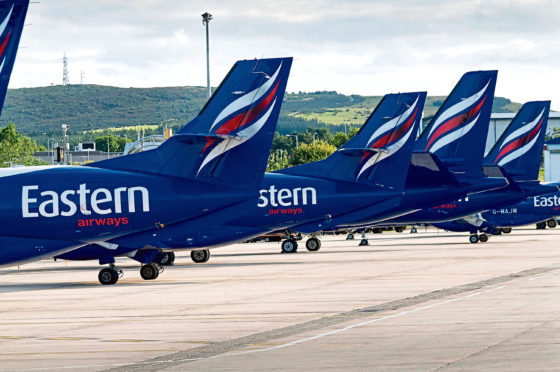 Eastern Airways said yesterday it had become an independent airline again after its acquisition by former owner Richard Lake.
The carrier, which is Aberdeen International Airport (AIA)'s largest in terms of both the number of flights and destinations served, said it would be business as usual following its sale by troubled US aviation group Bristow.
Financial terms of the deal were undisclosed, although Mr Lake is believed to have paid substantially less than the £27 million he received for the business in 2017.
Eastern operates from airports including AIA, Anglesey, Cardiff, Durham Tees Valley, Humberside, Leeds Bradford, Newcastle, Norwich, Paris Orly and Rodez in France, Scatsta, Southampton, Sumburgh, Warton and Wick John O'Groats.
Its business employs 350 people and spans scheduled flights as a franchise partner of Flybe, specialist oil and gas contracts, corporate shuttles for blue-chip companies and ad hoc private charter services.
The company was founded in 1997 by Mr Lake stepping in to save a service from Aberdeen to Humberside after Netherlands-based KLM withdrew from the route.
Accounts lodged earlier this year at Companies House show Eastern's UK-based operations suffered pre-tax losses of £6.8m during the year to March 31 2018.
This was compared with losses of £3.5m in 2016-17, although turnover grew more than 13% to £61.6m in the latest period. Bristow, which operates helicopters for the North Sea oil and gas industry, has just filed for Chapter 11 bankruptcy in the US. It said Eastern made "negative contributions" to its earnings in each of the past three trading years, while also pursuing a sales process with several third parties.
Bristow has retained a majority stake in Eastern's Humberside Airport home, from which it provides search and rescue services.
Eastern managing director Tony Burgess said: "Back as an independent operator, we will focus on opportunities to enhance and grow this business.
"We will continue to work in close partnership with Bristow in the UK providing fixed wing operations to support the North Sea oil and gas sector."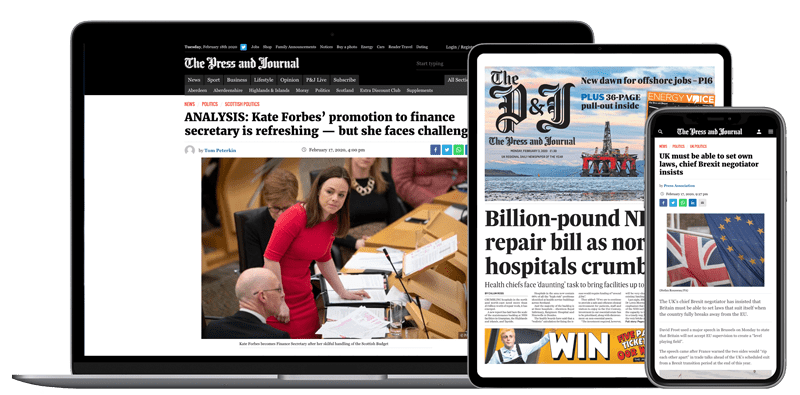 Help support quality local journalism … become a digital subscriber to The Press and Journal
For as little as £5.99 a month you can access all of our content, including Premium articles.
Subscribe