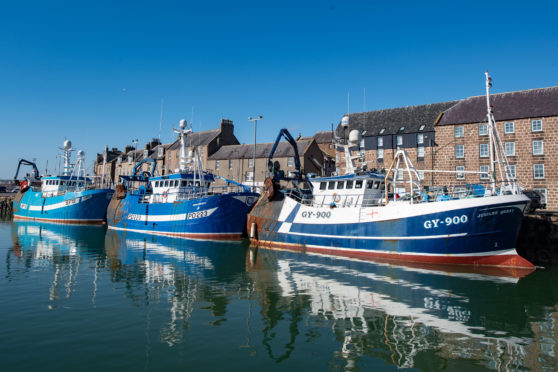 Environmental campaigners were furious about the deal struck in Brussels, accusing ministers and the European Commission of renaging on a pledge to "end overfishing" by 2020.
One group warned of a potential legal challenge to the agreement.
ClientEarth, an international network of lawyers who use the "power of the law to protect the planet and the people who live on it", said ministers had ignored scientific advice and set unsustainable quotas.
The charity added: "It was the collective responsibility of EU fisheries ministers to make sure … quotas are fully in line with the legal deadline to end overfishing by 2020, but they failed to deliver.
"This is not just a political failure. The deadline is a legal obligation and courts exist to enforce it."
Conservation group Our Fish said quotas set above scientific advice included several vulnerable cod stocks, such as west of Scotland and North Sea and southern hake.
Our Fish programme director Rebecca Hubbard said: "They're just not getting it. Demonstrating a shocking ignorance of the global biodiversity and climate crisis, the EU Council of fisheries ministers refused to follow scientific advice, instead greenlighting another year of overfishing – missing both their own deadline for ending overfishing by 2020 and squandering a prime opportunity for EU leadership on decisive emergency climate action.
"The EU committed to ending overfishing back in 2013, yet fisheries ministers have spent six years kicking the can down the road.
"Today's appalling outcome demonstrates that they cannot be entrusted with restoring healthy ocean ecosystems and that they are incapable of doing their bit to achieve EU ambitions for combating climate change."
Ms Hubbard added: "Ending overfishing would be a rapid, achievable act that would bolster the health of the ocean in the face of the climate crisis, securing futures for coastal communities as well as being an affirmative firm response to calls from EU citizens for climate action.
"In the coming weeks and months we will work with the new (EU) commissioner for the environment, oceans and fisheries, Virginijus Sinkevicius, to achieve this."