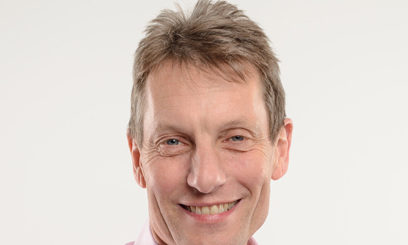 Former Halifax Bank of Scotland boss Andy Hornby – a key figure in the 2018 financial crisis – has agreed to a 40% pay cut in his current role as chief executive of The Restaurant Group (TRG).
Mr Hornby, who joined TRG last August, has also agreed to forego his bonus for 2019.
Shares in TRG, which owns the Chiquito, Frankie & Benny's and Wagamama restaurant chains, rose 3.2% to 36.82p today.
The FTSE 100 index of the UK's leading blue-chip firms increased by 166.89 points, or 3.1%, to 5,582.39 as investors became more optimistic about life getting back to normal later this year.
Retailer WH Smith was up 8.32% at £10.94 after it announced a share placement and £120 million of new credit.
North Sea operator RockRose Energy surged nearly 7% to £8 after it said growth prospects were "undimmed" by the recent crash in oil prices.
Meanwhile, the price of a barrel of Brent crude oil was down by nearly 3.5% to $32.93 at the London market close after early morning gains.
A strengthening of prices late last week slid into reverse after Saudi Arabia and Russia postponed output talks, due to take place yesterday, until Thursday.