 Former City minister Lord Myners has laid out his plans for saving the Co-op with a final broadside to traditionalists "still stuck in denial" over its failings.
He admits he is "less confident" the group will choose the radical decisions he believes are needed to overhaul the current deficiencies in governance at the ailing mutual, which last month reported annual losses of £2.5billion.
The basis of his proposals, which include the abolition of the group's 21-member board to be replaced by a slimmed-down body to take commercial decisions, will be put before the Co-op's AGM in Manchester on May 17.
But regional membership boards and independent societies that currently hold sway in the group are reported to be unhappy about the proposals.
In a damning report of the way the group is run, Lord Myners said: "Radical decisions on governance structure need to be taken very soon – and with resolution – if the Co-op, as my mother knew it, is to be saved.
"The decision lies in the hands of the elected democrats. I have done all I can do."
The report comes days after the running of the food-to-funerals mutual was sharply criticised in a review by Sir Christopher Kelly into the near-collapse of its banking arm – a report which backed the need for change.
The bank faced near-collapse last year after the discovery of a £1.5 billion hole in its balance sheet, and had to be rescued by bondholders in a move that saw the group's stake reduced from 100% to 30%.
Lord Myners, who recently resigned as a director after just four months, said that the 15 lay directors on the current board were drawn from a total eligible pool of only 35 regional board members. They include an engineer, a plasterer and a retired deputy head teacher.
He said that apart from the lack of relevant skills and experience, "this has not even been genuine democracy at work".
The former chairman of Marks & Spencer said: "I have no doubt that the Co-operative Group can over the next five years reverse a decline that started over 50 years ago. But I am less confident that it will choose to do so.
"Much will depend on the small number of 'elected democrats', less than one in 10,000 of the group's entire membership.
"Will they put their self-interest to one side for the greater good, acknowledging the collective failure of the current board and the crippling deficiencies of the entire governance system?"
"I would say that the group board and many on the regional boards are still stuck in denial over this near ruinous failure of governance, whereas the vast majority of ordinary members feel justified anger."
Lord Myners said the resistance from traditionalists reflected a culture of entitlement within a small but highly active proportion of the membership.
He added: "This has undoubtedly created strong vested interests and a reluctance to rethink existing ways of doing things.
"I have myself witnessed repeated instances where there has been denial of responsibility, corrosive suspicion, deliberate delay and a practice of hiding behind 'values' in order to deflect or stifle criticism and protect self-interest."
Meanwhile, Former Co-operative Bank boss Paul Flowers has pleaded guilty at Leeds Magistrates' Court to drugs possession.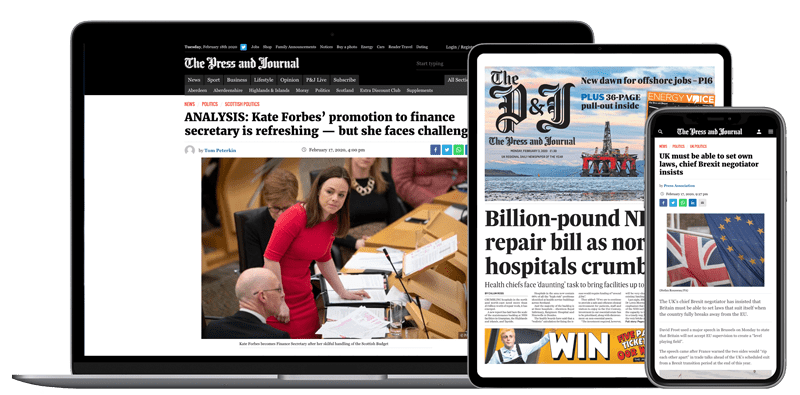 Help support quality local journalism … become a digital subscriber to The Press and Journal
For as little as £5.99 a month you can access all of our content, including Premium articles.
Subscribe