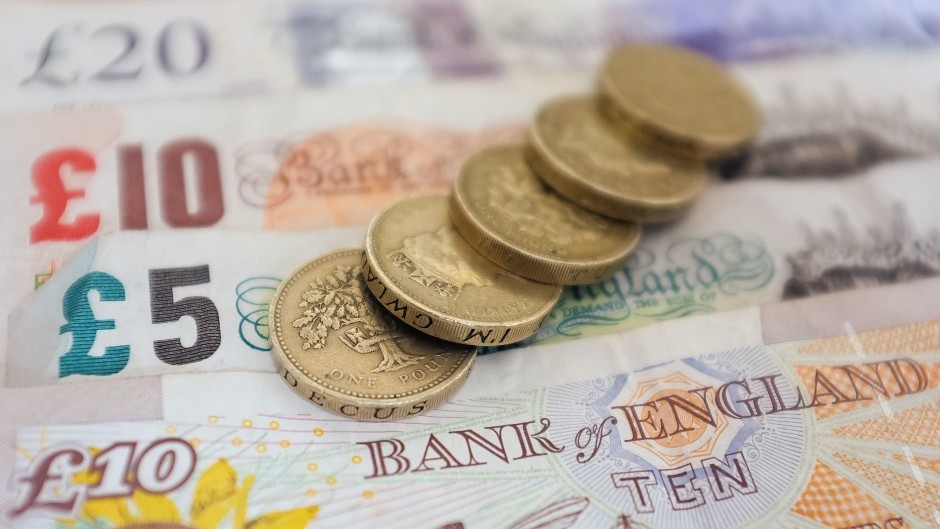 George Osborne unveiled a downgraded growth forecast for the UK this year while the date at which public finances would move into surplus was pushed back as he delivered his first all-Tory Budget.
But he added the Government would be able to avoid expectations of a "rollercoaster" in public sector spending which would have seen sharpening austerity before an easing off in the squeeze.
This was due to better-than-expected tax receipts, higher savings and the sell-off of stakes in taxpayer-backed banks.
Mr Osborne's fiscal plan will see a £37 billion austerity squeeze over the current parliament, including £12 billion from welfare and £5 billion from tackling tax dodges and other "imbalances" in the system
But he said no year will see cuts as deep as those in 2011/12 and 2012/13.
The Chancellor maintained that the economy was "fundamentally stronger than it was five years ago" when he first came to office as part of the coalition with the Liberal Democrats.
But he unveiled latest independent forecasts from the Office for Budget Responsibility (OBR) predicting that gross domestic product (GDP) will grow by 2.4% this year, down from a previous prediction of 2.5%.
However, the Chancellor said: "For the second year in a row, Britain is expected to have the strongest economic growth of any major advanced economy in the world."
GDP growth for next year is forecast at an unchanged 2.3% while for 2017 it is expected to be 2.4%, up from 2.3%, according to the OBR.
This level of "strong, steady growth" was predicted for the rest of the decade, he added.
Meanwhile, latest forecasts for Government borrowing for 2015/16 suggest it will be £69.5 billion, down from a prediction in March that it would be £75.3 billion.
But in 2016/17 it is now forecast at £43.1 billion, up from £39.4 billion, while it is also seen higher in 2017/18, at £24.3 billion – up from £12.8 billion. In 2018/19, the OBR forecasts borrowing of £6.4 billion, compared with a prediction in March that the Treasury would be in surplus by £5.2 billion.
Instead, the surplus has been deferred to the following year, when it is expected at £10 billion, higher than the £7 billion previously penciled in. For 2020/21 the surplus is expected at £11.6 billion.
The Chancellor said of his fiscal plans: "We should cut the deficit at the same pace as we did in the last Parliament.
"We shouldn't go faster. We shouldn't go slower. At this pace the national debt is lower as a share of our national income in every future year than when I presented the Budget in March. And it is achieved without a rollercoaster ride in public spending."
He said tax receipts were stronger than forecast "showing the recovery is firmly entrenched" while the majority Conservative Government had been "able to get on with making extra savings in this financial year".
Mr Osborne added: "We can make faster progress in returning our banks, including RBS, to where they belong – the private sector.
"Indeed the sale of government assets this year will deliver the largest privatisation proceeds of all time, higher than the previous record in 1987.
"We can achieve a smoother path to the same destination with a surplus a year later in 2019/20, but the national debt lower and that same surplus higher. This is a budget that puts economic security first."
The Chancellor said that the level of surplus to be achieved at the end of the forecast period was judged by the OBR to be the strongest in structural terms – stripping out the effect of economic cycles – in at least 40 years.
Mr Osborne said it meant "Britain back in the black, and in its strongest position for almost half a century".
Underlying debt for the current fiscal year is expected at 80.3%, slightly higher than the previously expected 80.2%, though is forecast by the OBR to be marginally lower than previous forecasts in every subsequent year. It is expected at 68.5% in 2020/21.