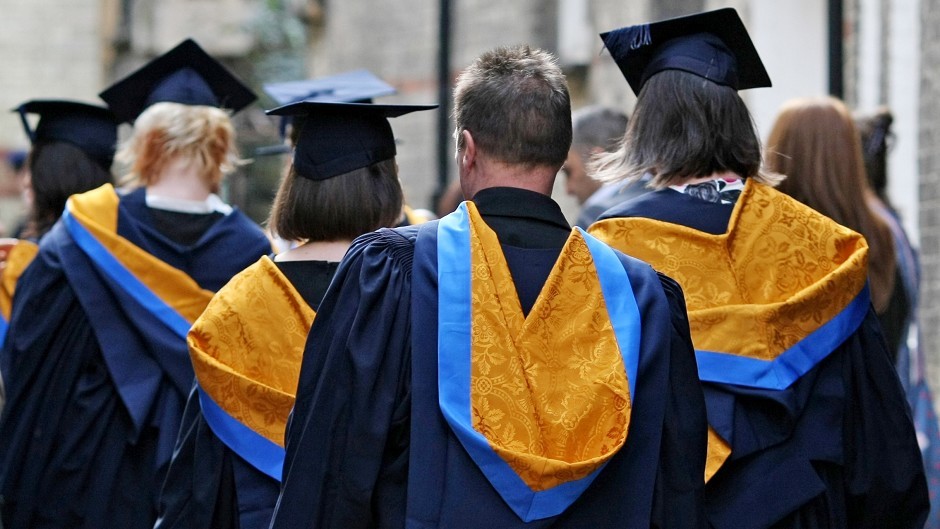 University student maintenance grants are to be scrapped and replaced by loans, Chancellor George Osborne has announced.
He also said university tuition fee caps would be linked to inflation for institutions offering high-quality teaching.
Mr Osborne labelled the changes as a "major set of reforms", but said they were vital to ensure Britain's long-term economic future.
Delivering the first Tory Budget since 1996, he said that if the issue of grants was not tackled, universities would be underfunded and students unable to get places.
He added: "So from 2016/17 academic year, we will replace maintenance grants with loans for new students, loans that only have to be paid back once they earn over £21,000 a year.
"And to ensure universities are affordable to all students from all backgrounds we will increase the maintenance loan available to £8,200, the highest amount of support ever provided.
"To ensure our university system is sustainable, we will consult on freezing the loan repayment threshold for five years and will link the student fee cap to inflation for those institutions that can show they offer high-quality teaching."
"It is a major set of reforms to make sure Britain continues to have the best universities in the world. It is fair to students, fair to taxpayers and vital to secure our long-term economic future," he concluded.
Sir Peter Lampl, chairman of the Sutton Trust and the Education Endowment Foundation, warned that the reforms could put many low and middle income students off the idea of going to university.
He added: "Since grants were reintroduced, there have been significant improvements in participation from full-time less advantaged students, and this will be put at risk by today's Budget plans.
"The reality is that the Government has miscalculated the levels of repayments it will get from its student loans under the new fees system.
Rather than penalising poorer students, it should have a fundamental review of the repayments system. We need long-term solutions not a short-term fix."
Under the previous system, full-time UK students from families with annual household incomes of £25,000 or less qualified for maintenance grants of £3,387 a year.
For families with incomes of £30,000, the grant fell to £2,441, while at £35,000 it was £1,494.
Students from families with a household income of £40,000 received £547, and if the income was above £46,620 no amount was awarded.
Unlike loans, the grants were not required to be repaid.
Mr Osborne announced a removal of the "artificial cap" on student numbers, saying this would mean that those with the right grades were not turned away from universities.
But he said the Government could not afford this unless maintenance grants – set to almost double to £3 billion this year – were replaced with loans for students in England.
However, the move has been criticised by Unions who say that those from disadvantaged background will be hit the hardest.
Universities and College Union general secretary, Sally Hunt, said: "Maintenance grants are crucial for engaging students from disadvantaged backgrounds who are already daunted by cripplingly high tuition fee debt.
"Increasing the debt burden on students will act as a disincentive to participation, and it does not make sense for the taxpayer either as the extra loan amount is unlikely to be repaid in full."
She added that the level of financial support available should not be the deciding factor for a student choosing where to study.