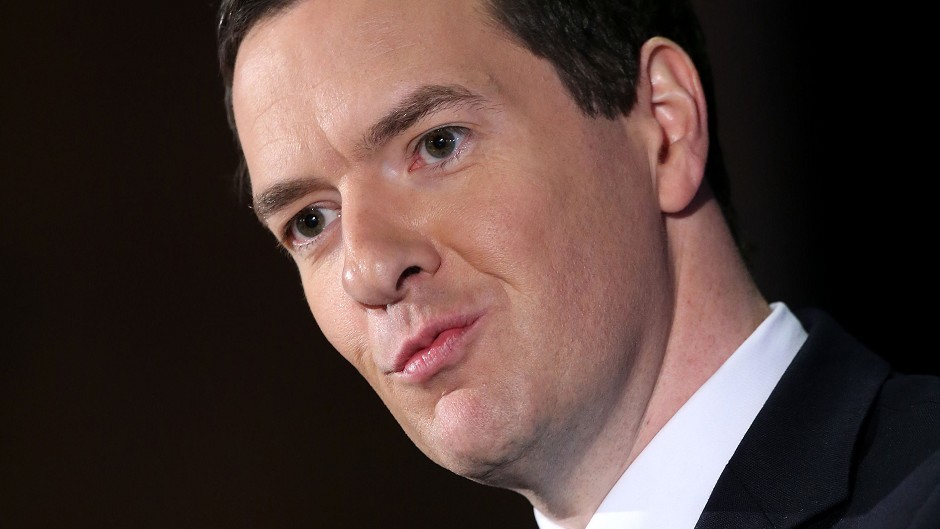 Chancellor George Osborne declared Britain "open for business" as he slashed the rate of corporation tax again in a boost to more than a million firms.
He said firms already pay the lowest rate of corporation tax in the G20 group of countries after a series of reductions have brought it down from 28% in 2010 to 20%, but said it will be cut again to 19% in 2017 and 18% in 2020.
Mr Osborne said: "This country cannot afford to stand still while others rush ahead."
He added: "We're giving businesses the lower taxes they can count on, to grow with confidence, invest with confidence and create jobs with confidence.
"A new 18% rate of corporation tax – sending out loud and clear the message around the world: Britain is open for business."
Partner Genevieve Moore at London chartered accountants Blick Rothenberg said: "Big businesses will benefit from the reduction – let's hope they invest it back in their employees and the UK."
The Chancellor also said companies with annual profits of more than £20 million will see their corporation tax payment dates brought forward, "so tax is paid closer to the point at which profits are earned".
He added: "This is fair, it's more in line with what we're doing in personal tax and is what almost all other G7 nations do."
In another boost for firms, Mr Osborne said small businesses will see their national insurance contributions (NICs) reduced from 2016 by increasing the Government's new employment allowance by 50% to £3,000.
He said this would mean small businesses would be able to employ four full-time staff on the new national living wage and pay no NICs at all.