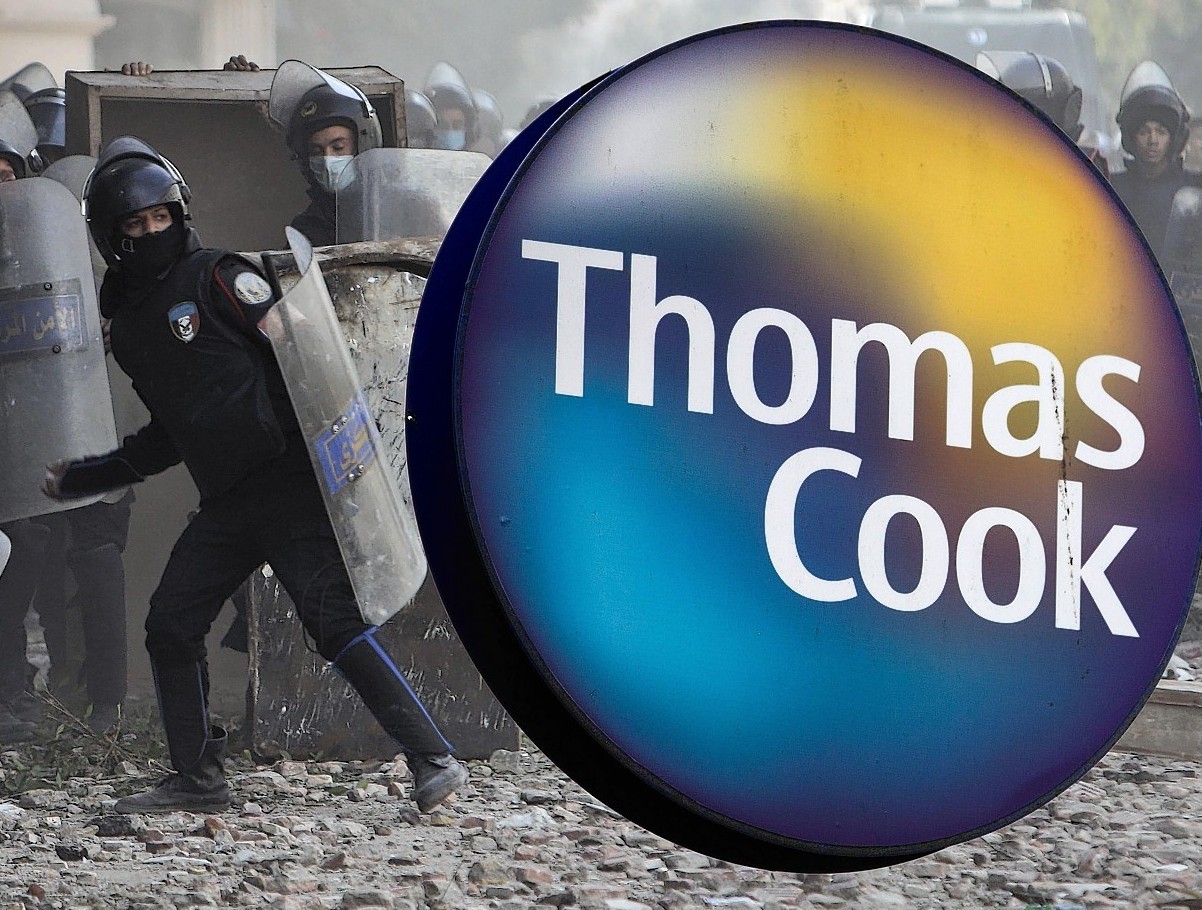 Holiday firm Thomas Cook has been hit by a quarter of a million fewer holidaymakers travelling to the popular winter sun destination of Egypt.
Reporting figures for the seasonally quieter six months to March 31, the tour operator said the impact of Egypt's political turmoil on demand took £131million off its half-year sales and £14million from its profits.
However, the business said increased gains from its savings programme meant it still narrowed losses to £257.1million, from £268.8million a year ago.
In the UK, the company said its average prices were 3% lower than last year due to its changing mix of holidays and from selling a higher number of shorter breaks. However, the firm expects its UK business to improve average prices as it sells more exclusive hotel holidays.
Thomas Cook said UK sales were £44million lower than 12 months ago due to over capacity to the Canary Islands as well as fewer travellers to Egypt.
The firm added it has so far sold 66% of its summer holidays in the UK market, which is the same as a year ago.
In its continental European market the firm said prices and bookings were both 1% up, driven by Germany where bookings have risen 4%.
Overall the business said its summer bookings was "developing well with solid volumes in our main markets."
The firm increased its target for its current round of cost cutting to £460million from £440million by 2015. It added that for its second round of cost cuts, which aims to save over £400million by 2018, it had already identified £150 million of savings.
Chief executive Harriet Green said that despite the fall in the number of holidaymakers travelling to Egypt "the group's increased financial strength enables it to withstand such external events."
However, analysts at Investec said the firm's UK trading was "below expectations" and added that the £400 million target for its second round of cost cuts was "underwhelming".
Ms Green is half way through a long-term plan to drive savings and return the group to profit after its near collapse in 2011 as a result of overcapacity in the holiday market.