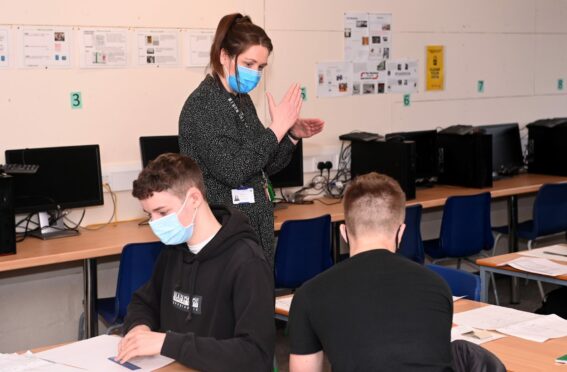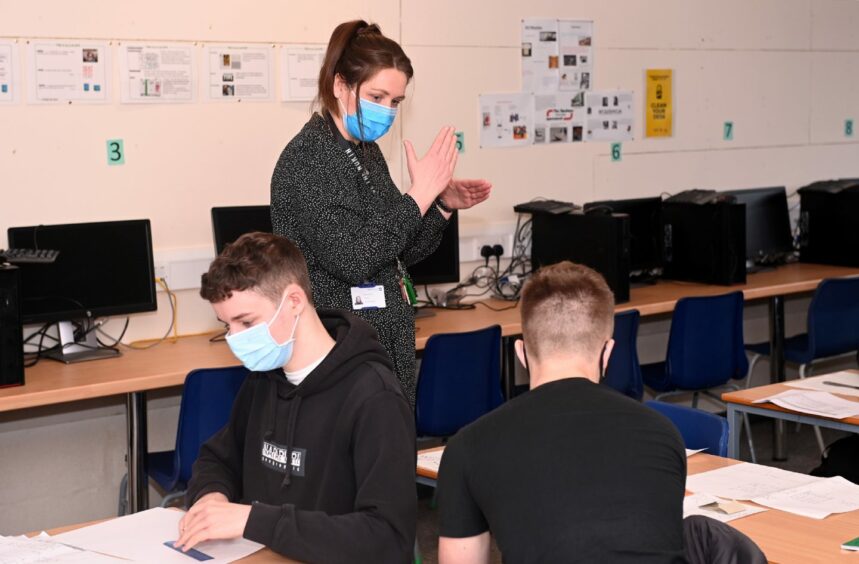 The use of CO2 monitors in north-east schools has been welcomed by a teaching union.
Aberdeenshire Council education bosses have confirmed that more than 2,400 of the detectors are being used – one for every classroom.
The monitors are vital for schools because they are used to check when more airflow is needed in classes.
Scottish Government guidance for schools states that councils should ensure all of their schools and nurseries have access to CO2 monitors to determine where remedial action is needed to improve ventilation.
First minister Nicola Sturgeon has made £5 million in funding available for councils to buy CO2 monitors.
The use of the monitors is one of a number of coronavirus mitigations in schools which also include face coverings.
The issue was brought up by Aberdeenshire Council's director of education Laurence Findlay.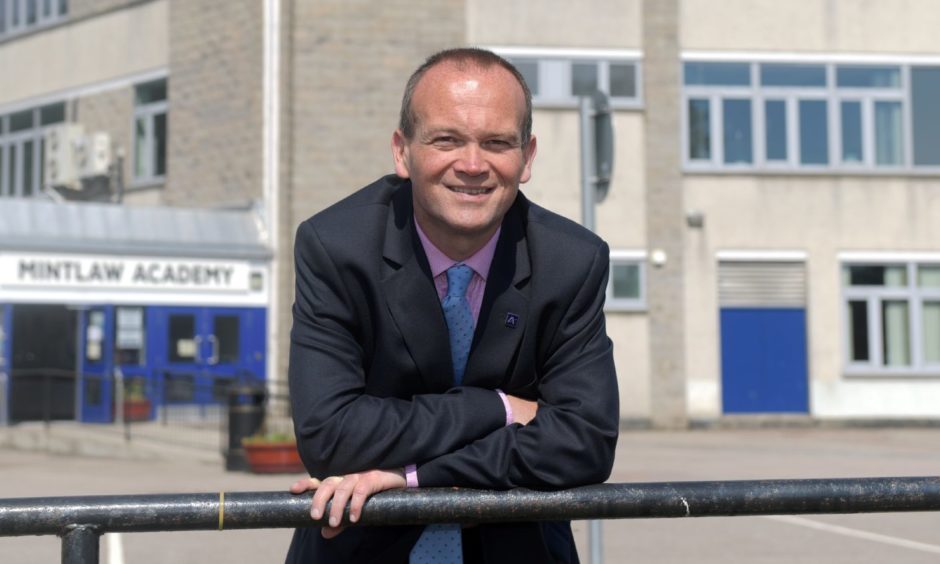 Monitors used in classrooms
During a meeting of Aberdeenshire Council's education committee, the local authority's education director Laurence Findlay told members about the use of monitors.
He was updating councillors on the impact of Covid-19 on schools since they returned from the Christmas break.
Mr Findlay said the machines were being used in "each teaching space" across schools in Aberdeenshire.
He said: "We have taken delivery of excess of 2,400 Co2 monitors.  It is actually 2445 if I remember correctly.
"So there will be one available for each teaching space in Aberdeenshire.
"That will assist the ongoing effort for good ventilation in schools, which I know has been an area of some concern."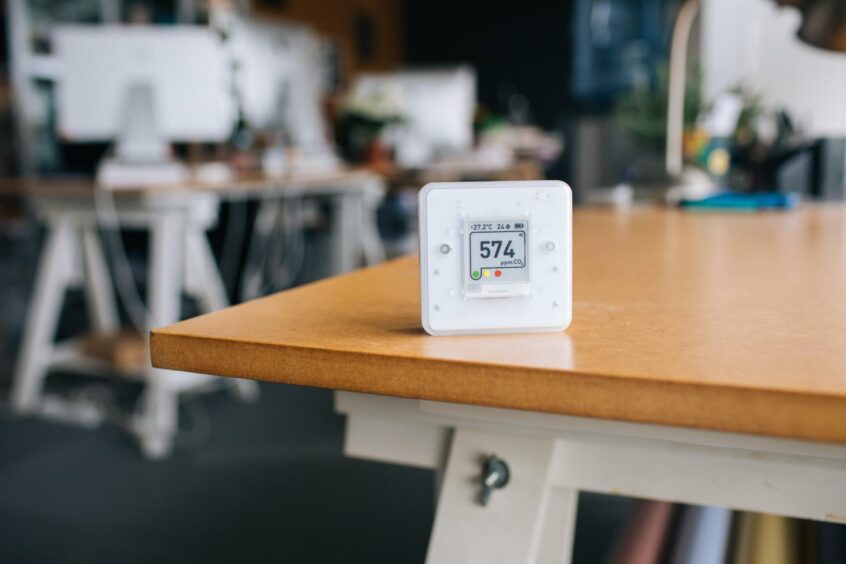 Union welcomes impact of monitors
Billy Bilsland, treasurer of the EIS in Aberdeenshire, hailed the CO2 monitors as a "useful mitigation" to help deal with Covid-19 in schools.
He said that issuing the monitors has been "successful" and feels they allow staff to control airflow during lessons.
Mr Bilsland said: "There continues to be challenging circumstances and often if there is a local outbreak just managing that is difficult.
"We feel that has been a successful and really useful rollout of a useful mitigation.
"Firstly identifying problem areas in classrooms in schools where things like air filters can be used, but just more widely allowing teachers to manage airflow.
"It has been really eye-opening for me, in particular, to see how the different variables impact on humidity and airflow."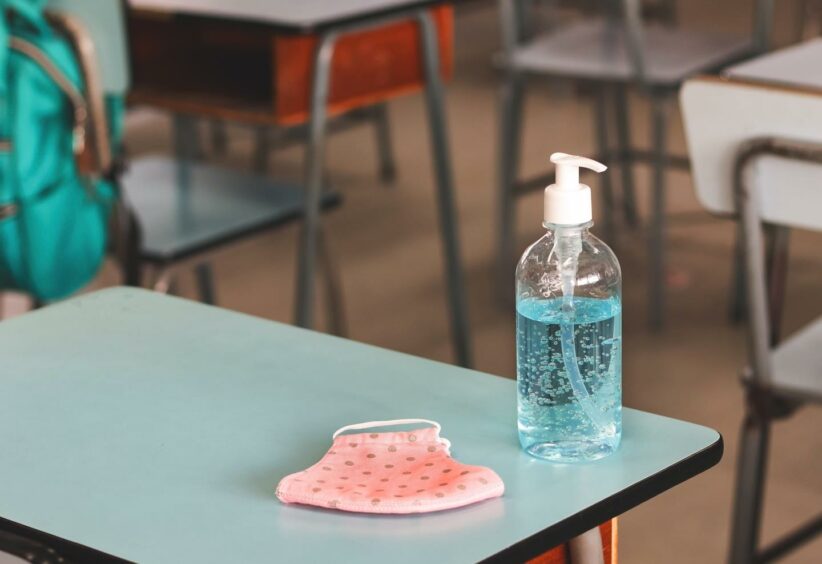 Mild weather highlighted
East Garioch councillor Martin Ford said that the relatively mild weather had helped with ventilation in schools.
He said that the winter meant keeping fresh air flowing in schools while keeping them warm "was always going to be difficult."
Councillor Ford said: "Clearly, the issue of achieving suitable levels of ventilation and yet keeping suitable temperatures in the middle of winter was always going to be difficult.
"Some school heating systems I guess could have been pushed to or beyond the limit of their capacity.
"But presumably, we have been enormously helped by the benign January weather.
"I guess that has been critical in terms of being able to allow some schools to both ventilate and keep temps at a reasonable level."
In response, Mr Findlay said: "We have had a mild winter thus far in that it has been relatively mild but there is some way to go obviously.
"The only caveat I would into that is that Aberdeenshire is a very large local authority.  While some bits have had milder conditions other parts have had cooler conditions.
"But the mild winter, on the whole, has helped."
More from the Schools and Family team
'A positive place': New head teacher for Rothienorman Primary School
City to Shire: Lochside head teacher to take over at Inverurie
Council education chief 'surprised' by cut to early learning budget