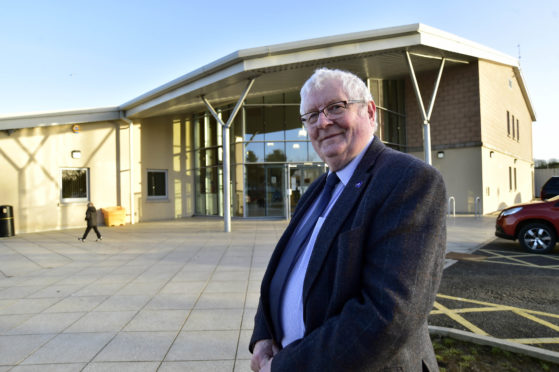 A north-east community centre could soon be home to a nursery and town library after councillors offered a funding guarantee.
The Mintlaw and Central Buchan Initiative, known locally as Macbi, welcomes more than 6,000 people each year.
That success has, however, left the group's home "creaking at the seams", leading to the preparation of plans to extend its facilities.
Now the Buchan Area Committee has made a funding guarantee to complete the financial package, describing the centre as a "success story".
Alongside other funding streams that means the Macbi group are close to finalising their plans for the community centre.
An extension to the building would enable the expansion of library facilities and the creation of additional meeting rooms and soft play facilities, together with a brand new early years care centre.
The centre already boasts indoor and outdoor play areas, a sports hall, fitness room and meeting rooms as well as a lounge and café.
Norman Smith is chairman of the Macbi group and is excited at what the future holds for the initiative.
He said: "The original Macbi centre has passed its fifth birthday. It has been a huge success but now it's bursting at the seams and we want to get this project going.
"This funding guarantee means we're a step nearer to the project happening, though we are still waiting for other funding to be confirmed before we can move this on.
"Planning permission has been secured and we're working on different building warrants at the moment."
Vice-chairwoman of the area committee, Dianne Beagrie, led discussion about the plans in private yesterday.
Mr Smith, who is committee chairman, stepped out due to his interest in the project.
Mrs Beagrie said: "What has been achieved at Macbi since its opening is remarkable and I am sure further investment will really help to take what's on offer to the next level.
"The commercial and self-sustaining model developed by volunteers is a real community success story.
"New users, new uses and new clubs have all come forward in support of the extension and we hope that this project will continue to grow for the benefit of the central Buchan community."