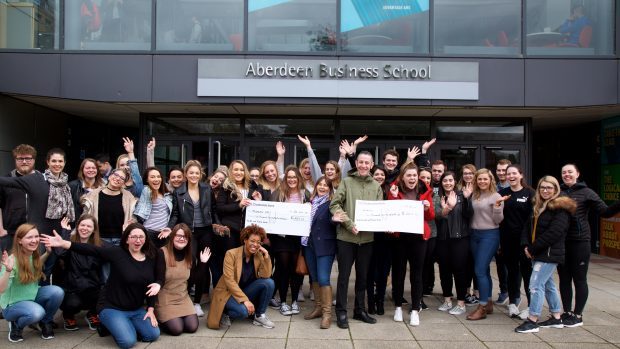 This year's Aberdeen Student Festival has raised more than £5,000 for charity.
Seven internationally themed cultural events took place in various venues around the Granite City from April 21-23 and over the three days £5215 was raised.
The money raised from the second student festival that was organised by third year students from Robert Gordon University (RGU) will be split equally between Erskine and Diabetes UK.
Erskine will use the cash to fund assisted cycles for the veterans at their homes. While Diabetes UK will spend their money on a research project.
Karen Moore, regional fundraiser for Diabetes UK, said: "The income from the festival will help us to achieve our goals faster and realise our vision of a world where diabetes can do no harm.
"I would like to congratulate the students on such superb and imaginative events and thank them all on behalf of us at Diabetes UK and the 4 million people living with diabetes in the UK."
Community fundraiser for Erskine, Michael Parkes, said: "From Liverpool to Hawaii, the Aberdeen Student Festival brought colour, fun and inspiration to the Granite City.
"All this whilst helping Erskine to continue to support over 800 veterans and their spouses each year in our four homes."
Dr Rachael Ironside, lecturer in events management at RGU praised the students for their efforts in organising the event.
She said: "The students have put on another amazing festival.
"The total raised for the charities is excellent, and it goes without saying that we are incredibly proud of their achievements."