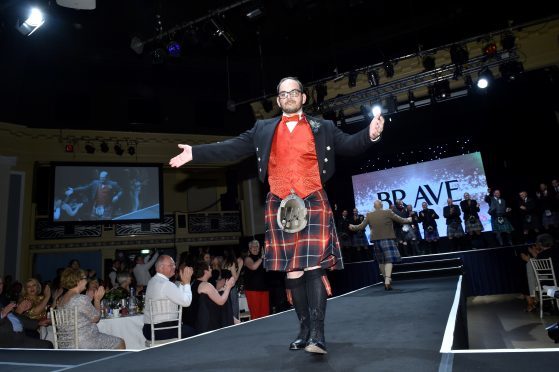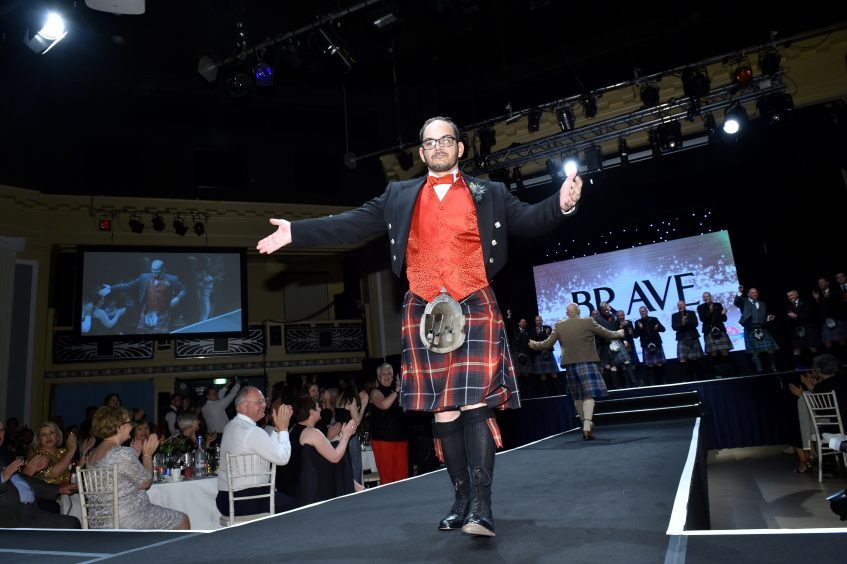 The first ever Brave catwalk show for men who have faced a cancer diagnosis has been hailed as a massive success.
Last night 24 men who have had the disease, or are still battling the illness, swaggered down the catwalk at the Beach Ballroom for the inaugural Brave.
The emotional and inspirational event, which followed in the footsteps of Courage on the Catwalk for women, was raising funds for charity, Friends of Anchor.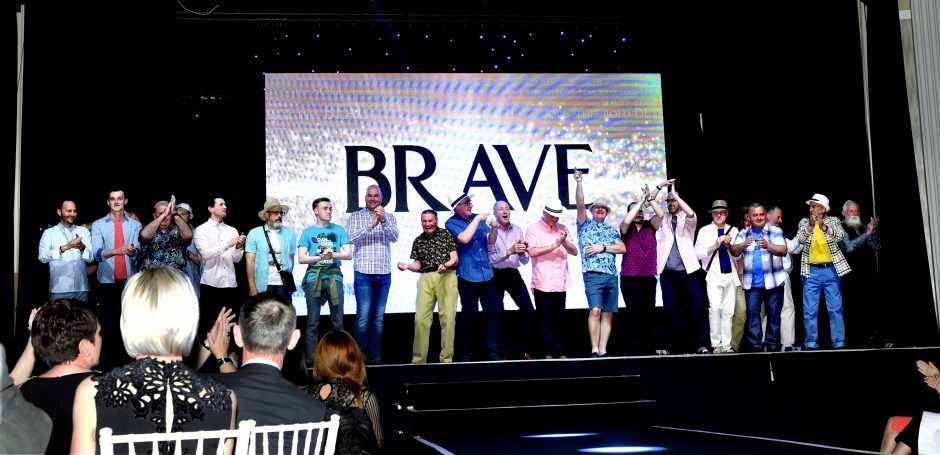 Last night it was announced that £63,000 had been raised and this figure will continue to rise over the coming days. All the money will go towards the Friends of Anchor's Dream Big £1million campaign which was launched to coincide with the charity's 20th anniversary.
The aim of Dream Big is to raise £1million for Aberdeen University's Development Trust Plan which is trying to raise £4million to bring an advanced oncology unit and world-class cancer research team to the north east.
The youngest model Matthew Hyde, who is just 18, said that after initially being daunted by the event, Brave has resulted in him becoming friends with people he would never have otherwise met.
He said: "Without Brave I would have never have met or become friends with some of the other models who are in their 60s and 70s and are a lot older than me.
"But we all know what each other has been through and we all have a mutual respect for each other because of that.
"Being the youngest model has been daunting as well because everyone noticed me a bit more."
Model Mark Newcombe revealed that the camaraderie amongst all the models has been so strong that they have already arranged a reunion for next year.
The 29-year-old said: "It's been really special and exhilarating since we met up at the start of the process. The night itself was very special and quite emotional – it was amazing.
"We've already arranged a reunion in a year's time and that's what Brave does – it creates memories and friends."
While Colin Slessor said that he had never imagined himself as a model, but loved the experience.
The 48-year-old said: "If you'd said the word Brave to us before we probably would have thought it was a film or something.
"I would never ever describe myself as a typical model, but the event was great and it's something I'll look back on with fondness for years to come."
From initially worrying about whether there would be any interest in Brave, Friends of Anchor has been able to savour how popular the first ever male catwalk show has been.
Brave was launched as a brother event to the hugely successful Courage on the Catwalk.
Reflecting on the event last night Sarah-Jane Hogg, Friends of Anchor's PR and fundraising manager, said she was immensely proud of how it turned out.
She said: "The idea of Brave came about because we started Courage five years ago for women and ever since then we have been asked why there wasn't an event for boys.
"We wanted to put out the stories of people who are showing real courage in the face of adversity when facing cancer.
"But we didn't actually know if guys would be interested in doing a catwalk show.
"We actually got more applications for the first year of Brave than the first year of Courage, we were quite surprised because to get guys on a catwalk we thought they may need some Dutch courage, but we have had a great response.
"Due to the response this is something we will be cementing into the Friends of Anchor calendar."
James Jameson, owner of James Jameson Construction – the main sponsor of Brave – said: "Some of my work colleagues and friends have been treated at the Anchor Unit and it is a tremendous facility.
"So it's a real honour to be involved in the first ever Brave event and we are proud to be associated with Friends of Anchor.
"It was great to see the guys strutting down the catwalk and you could see them getting their confidence up each time they went down the catwalk."