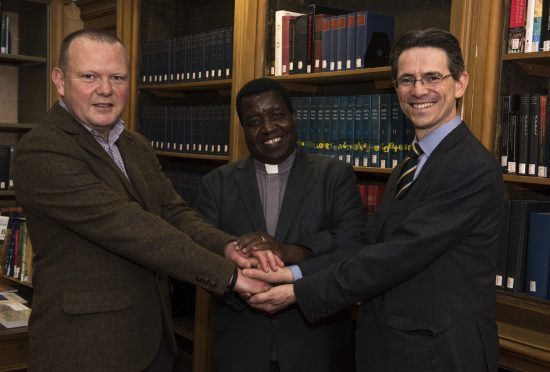 Ministers in one of the world's poorest countries are to receive training from staff at Aberdeen University, thanks to a new partnership.
The university has teamed up with Zomba Theological College, in Malawi, to ensure students no longer have to come to the UK to study a special masters degree.
It is the first UK institution to take a theological postgraduate programme and teach it to church leaders in Malawi.
The initiative is supported by the Church of Scotland which is partnered with the Church of Central Africa Presbyterian (CCAP).
A total of 14 students have been accepted onto the two-year, part-time ministry studies course which starts in September.
The university has reduced fees by 85% and students can apply for funding from a £20,000 scholarship programme set up by the World Mission Council of the Church of Scotland.
Aberdeen University staff will travel to the city of Zomba, which is located in the south of the country about one hour drive away from Blantyre, where they will teach the four-module programme.
Aberdeen Presbytery is supporting the initiative, which will initially run for five years, by paying for course text books.
Rev George Cowie, of South Holburn Parish Church, which is twinned with the congregation of Kachere CCAP, in Blantyre, said: "The developing relationship between the college and university is to be welcomed and celebrated.
"By sharing our heritage of education we deepen the longstanding relationship between our two countries."
Rev Kenneth Jeffrey, co-ordinator of the Centre for Ministry Studies at Aberdeen University who is responsible for the course, said it was a "new and exciting partnership".
Rev Alex Benson Maulana, general secretary of the Synod of Blantyre, welcomed the new partnership, saying "It is an exciting programme and I think the church in Malawi is going to benefit a lot."