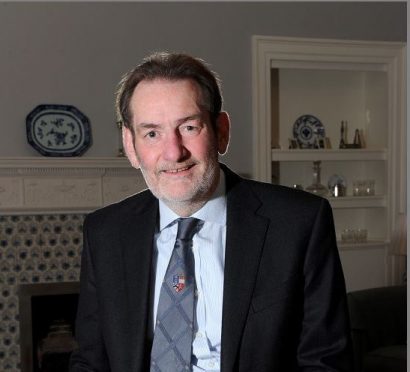 A leading academic has said the future of more than 600 staff working at Aberdeen universities is still in doubt due to Brexit.
Aberdeen University vice-chancellor Ian Diamond will reveal the figures at a Westminster briefing today.
Prof Diamond argues it is essential for the UK Government to clarify what the residency status of these citizens will be after Brexit, because of "enormous uncertainty".
He said: "We need early discussions about the status of EU citizens because universities operate in a way akin to an oil tanker turning.
"We're working on a four-year turnaround, so students arriving now are going to graduate in 2021 at the end of the transition period.
"If we could get an indication on this before the end of this year, that would be ideal.
Prof Diamond confirmed there are 495 EU nationals working at Aberdeen University and 135 at RGU who all need to know what their future holds.
He added: "There is an urgency here because we need to know what he rules are going to be, so we can start using those rules effectively to recruit the best staff.
"We have been trying to reassure people we will do everything we can to support them whether through the process of applying for citizenship or otherwise, but uncertainty brings low productivity, low security and unhappiness.
"While we recognise the government has made statements, until we get that confirmation through the negotiations, this high degree of uncertainty will remain."
The university is currently part of a major, pan-European research network working on the second generation of MRI machines, which it originally developed.
Prof Diamond said: "That was able to happen because science and knowledge do not recognise national borders. We work in a truly global labour market and it is essential we are able to bring the very best talent to Aberdeen.
"We have EU staff across the board, whether it's Bosnians in medicine, Spanish and Dutch in engineering, or French in languages.
"People are not leaving and that's good news, but I think, in the main, they are not leaving because they are waiting to see what the rules will be.
"We want to see freedom of movement for scientists, students and staff because we need to remain competitive."
The Westminster briefing is called Brexit and beyond: prospects for EU nationals working at Scottish universities and will be hosted by Aberdeen North MP Kirsty Blackman.