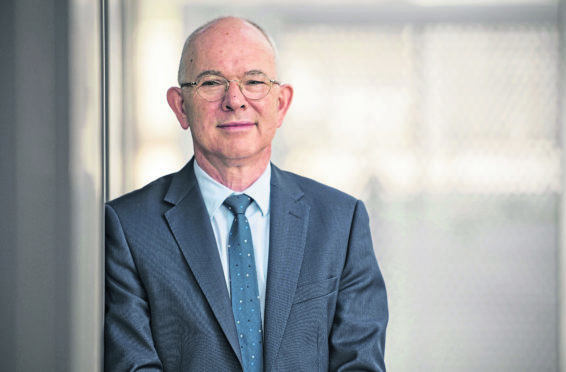 A proud Aberdonian has "come home" to take up a prestigious post at his former university.
Professor George Boyne officially took over as the principal and vice-chancellor of Aberdeen University.
He succeeds Professor Sir Ian Diamond who announced his intention to retire in 2017, after eight years at the helm.
Originally from Aberdeen, Prof Boyne – who graduated from the university with a politics and economics degree in 1977, followed by an MLitt in 1981 – is looking forward to getting to work.
He was previously pro-vice chancellor at Cardiff University, with responsibility for all student recruitment.
Prof Boyne: "It is a tremendous privilege to 'come home' to lead one of the UK's oldest seats of learning.
"This is an exciting time to study and work at university which is an ambitious institution consistently ranked among the world's top universities.
"I look forward to driving forward its profile, growth and progression on academic excellence and internationalisation."
During his time at Aberdeen University, Sir Ian wrote more than 100 academic papers and was knighted for services to social science and higher education.
In 2013, he was appointed a Deputy Lieutenant of Aberdeen in honour of his work for the city's student population.
Sir Ian also worked with fellow academics sat Wuhan University in China and Curtin University in Australia, and developed overseas campuses in Korea and Qatar.
He said: "I have thoroughly enjoyed my time as principal of the university and I am fortunate to have led a dedicated team of colleagues in every corner of this great institution; together we have introduced major innovations.
"The university is in very good shape and I believe the time is now right for my successor to build on the firm foundations with which I leave the university."
Prof Boyne and wife Jennifer, along with sons Alec and Murray, are now looking forward to refamiliarising themselves with the north-east after many years away.