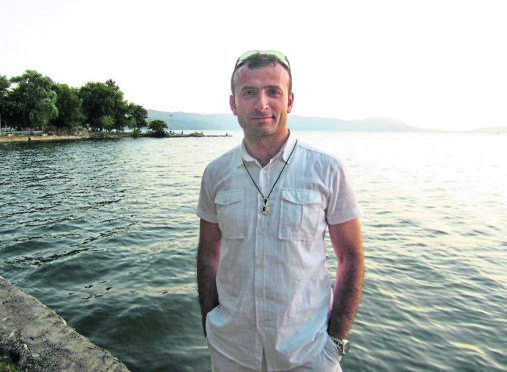 Imprisoned Aberdeen University graduate Hanifi Baris has written a letter of thanks to his supporters across the world.
Mr Baris, who graduated last year, has been confined in a Turkish jail since July, charged with "posting items of criminal content" on his social media accounts.
Turkish news outlet Bianet reported that the "content" was a news report about the Kurdistan Regional Government, and confirmed he had been charged with "propagandising for a terrorist organisation."
In a letter addressed to friends and colleagues, dated September 11, he shared his thanks.
"[Your support] has been the greatest source of my strength and resilience in here," Mr Baris wrote.
"Please forgive me for not being able to write to all of you separately, for the time I spend reading and answering your messages is very limited.
"I hope I will make it up to you when – hopefully not 'if' – I am out of here."
Mr Baris had been scheduled to return to Aberdeeen last week as a key-note speaker in a conference at the university's Centre for Citizenship, Civic Society and Rule of Law (CISRUL).
In his letter, he lamented the fact he was unable to participate or listen to "inspiring talks" from Aberdeen students.
CISRUL Director, Trevor Stack, said he was "very concerned" about Baris's situation.
He said: "Hanifi Baris held a funded studentship at the Centre for Citizenship, Civil Society and Rule of Law, which I direct.
"We support the call of organizations like Front Line Defenders and Academics for Peace for the Turkish judiciary to uphold Hanifi's basic human rights to a free trial and to freedom of speech."
The imprisoned academic's court hearing will take place on Tuesday 18 September at 10.30am.
If found guilty, he faces seven years in jail.
Members of the #Freehanifi campaign are urging people to share their support by signing a petition at
www.change.org/p/turkish-government-we-demand-the-immediate-release-of-university-of-aberdeen-lawyer-dr-hanifi-bariş?recruiter=29184383&utm_source=share_petition&utm_medium=email&utm_campaign=undefined