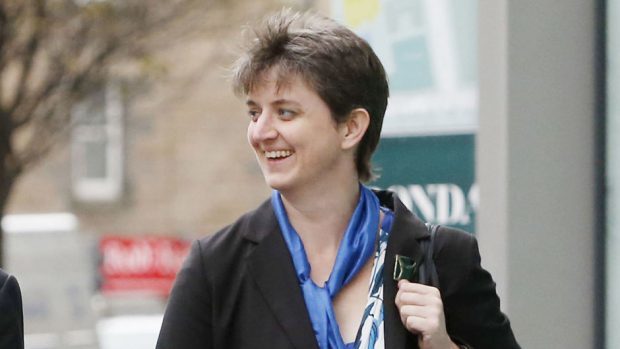 The rector of Aberdeen University is among 23 senior academics who have called for another referendum on Brexit.
The group has warned that leaving the EU could have dire consequences for the country's higher education institutions.
Maggie Chapman, Aberdeen's rector, former Liberal Democrat leader Lord Campbell, who is chancellor of St Andrews University, and Edinburgh University neurology professor Malcolm Macleod are among those who have signed the document.
As revealed in The Herald newspaper yesterday, the letter demands a People's Vote so that Scots can opt to remain in the EU.
It says: "Scottish universities stand to lose access and well-established co-operation opportunities to universities across the EU.
"And students, academic staff and researchers at Scottish universities will see their future opportunities diminished if, as expected post-Brexit, free movement disappears."
The academics have raised concerns that leaving the EU means universities and students will miss out on the Erasmus exchange programme, which gives thousands of Scots every year the chance to study or work abroad.
In the letter, the group noted that the loss of this will "further dent opportunities for young people to broaden their horizons."
In addition, the letter points out that research and development will also be hit, setting Scotland back against others in the world.
Of the top 50 UK colleges and universities which receive money from the £70 billion EU Horizon 2020 fund, seven are Scottish.
The document continues: "A loss of this funding will hit our students, lecturers and research in Scotland hard.
"With the continuing negative and damaging attitude to immigration into the UK, there are also concerns that a post-Brexit Scotland will be a less attractive destination all-round to leading academic talent."
The academics wrote: "These are just some of the reasons why more people in Scotland are calling for a People's Vote.
"We support this demand and believe it would be a democratic way to allow the people to take a decision on what the futures should be at the end of the Brexit process.
"It is the people that started the process and they should be the ones to end it, too."